Join us for our networking event! Meet PMI Atlanta leadership, members, and peers.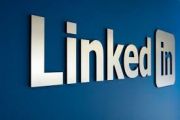 Presentation: "LinkedIn Changes Revealed" presented by Al Smith
Presentation Details:
The dramatic and draconian changes Microsoft's acquisition of LinkedIn are shared and how to best navigate the "new and un-improved" LinkedIn are shared. This tutorial is NOT an "egghead" drill-down, but a realistic look at what's the most valuable for the vast majority.
Talent Triangle Category: Leadership
Date: Thursday, April 20, 2017
Time: 6:00pm - 8:00pm
Location: The Georgian Club, 100 Galleria Pkwy, #1700, Atlanta, GA 30339
Space is limited. Snacks and non-alcoholic beverages will be provided. Cash bar is available.
Earn 1 PDU!
Speaker Biography:
Al is co-author of the Amazon #1 Top Rated job search manual, HIRED! Paths to Employment in the Social Media Era and has been an executive for seven companies in five industries with in excess of 35 years of management, sales, marketing, training and coaching experience.
His proprietary "Words-to-Work™" keyword discovery methodology is the surest way to make it through the "Black Hole" of online resume submissions or applications while exponentially increasing profile views for the elusive Hidden Job Market. "If you don't have the right words, in the right quantity you won't find work!"
Al's creative presentations communicate complex material in readily understandable terms. Einstein said, "If you can't explain it simply, you don't know it well enough." If correct, few know how to help candidates secure employment better than Al Smith.
Al is an engaging keynote speaker whose topics are numerous, entertaining and packed with insight.