Date: Saturday, July 28, 2018
Time: 8:00am to 4:00pm
Location: Hilton Suites Atlanta Perimeter, 6120 Peachtree Dunwoody Road, Atlanta, GA 30328
Earn 8 PDUs!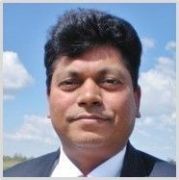 Both traditional (Waterfall) methodology and Agile methodology have pros and cons and can be effective ways to structure a project. For teams that are not practicing Agile, there are still Agile practices that can benefit them. Daily standups, retrospectives, and many other key Agile practices and ceremonies can benefit even a Waterfall team. For many, the most arduous part of transitioning to Agile in a waterfall environment happens at the beginning—in the uncertainty of how to put the initiative into motion.
In this seminar, strategies and best practices to begin incorporating Agile practices are revealed. Real-world experiences working with existing project teams to begin incorporating Agile practices and ceremonies are shared. By initiating practices, teams start to understand Agile principles and mindset and become better prepared to take the next steps on their Agile journey. Specific Agile practices, and how to adapt each one to a traditional environment, are covered.