PMI Atlanta's Special Interest Committee recognized volunteers among the Industry Forums teams at their Q4 Retrospective Meeting on January 25, 2020. Please join us in congratulating:

Neil Rivenburgh has supported PMI Atlanta Chapter Special Interest Team by being a volunteer in both the Healthcare and Technology Forums for the past four years. His contributions have primarily focused on the selections of speakers. The quality of his work and the ability to bring exceptional speakers are noteworthy. Additionally, Neil has provided unwavering support to the Healthcare Forum by absorbing many other duties. Neil has presented several times during our Fourms. He provides warm welcomes to members and speakers during the event. He also has been responsible for other logistic aspects of forum events to include taking photos, helping set up for the meeting, and most recently, taking the role of producer during the virtual forum meeting pilot. Neil has brought quality speakers to the forums and has contributed to the high level execution of events.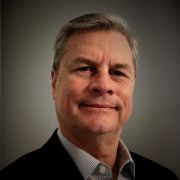 Steve Pearl has been instrumental in supporting the club in all the non-glamourous jobs. The day he became a PMI Atlanta Toastmasters Club member, he also stepped up and agreed to serve as Sergeant at Arms. This position makes sure the meetings are set up, the supplies are there, the agenda is printed, the greeting table is ready and everyone can enjoy and participate in the meetings. He has also attended Dinner Meetings and Industry Forums to promote Toastmasters. At the end of the calendar year, when our current Treasurer stepped down to return to school, Steve readily agreed to become our new Treasurer and has stepped into that role seamlessly. Finally, he has been a "go-to" member, stepping into meeting roles such as Toastmaster or General Evaluator when needed.

Please be sure to join us in February and congratulate our valued volunteers!