Saturday, July 28, 2018
8:00am to 4:00pm

Earn 8 PDUs!
Both traditional (Waterfall) methodology and Agile methodology have pros and cons and can be effective ways to structure a project. For teams that are not practicing Agile, there are still Agile practices that can benefit them. Daily standups, retrospectives, and many other key Agile practices and ceremonies can benefit even a Waterfall team. For many, the most arduous part of transitioning to Agile in a waterfall environment happens at the beginning—in the uncertainty of how to put the initiative into motion.

In this seminar, strategies and best practices to begin incorporating Agile practices are revealed. Real-world experiences working with existing project teams to begin incorporating Agile practices and ceremonies are shared. By initiating practices, teams start to understand Agile principles and mindset and become better prepared to take the next steps on their Agile journey. Specific Agile practices, and how to adapt each one to a traditional environment, are covered.
Attendees will work on individual and group exercises, and leave the course with the knowledge and skills they need to enhance their project delivery capability.
Course objectives:
After completing the course, you will be able to
1. Develop a strategy to introduce Agile in their organizations.
2. Understand the first steps to take toward becoming Agile.
3. Learn Agile practices that can be utilized by a Waterfall team.
This course is ideal for project/program managers, PMO leaders, and project team members who have been managing/leading projects and are looking for agile techniques to strengthen their project management and improve their teams' outcomes.
Instructor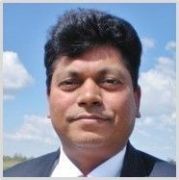 NK Shrivastava, MBA, PMP, RMP, ACP, CSP, SPC4, is CEO of RefineM LLC and an experienced Project Management Consultant, Trainer, and an Enterprise Agile Coach. He is a highly accomplished, strategic, and business-savvy consultant with more than 25 years of experience in project management and process improvements with specialization in combining Lean & Agile for process improvements that produces 15-40% efficiency gains within 4-8 weeks. NK has been providing training and coaching in Lean/Agile areas for fortune 50 and other companies, helping in their transformation to Agile.
Fees
$ 399 --- PMI Atlanta Chapter Member (discount rate)
$ 599 --- Non-member (standard rate)
Early Bird Discount: $50 off if registered by Saturday, July 14, 2018.
PDUs Earned
PMP: 8
PMI Talent Triangle: Technical Project Management 4; Leadership 0; Strategic and Business Management 4
Location
Hilton Suites Atlanta Perimeter, 6120 Peachtree Dunwoody Road, Atlanta, GA 30328
Please note that walk-ins on the same day as class are not allowed. Registration must be completed on-line in advance of RSVP date provided in course description.
* For information on the event, please contact Certification & Education PMP Seminar Chair at email fullsemchair@pmiatlanta.org or leave a voicemail message at 678-468-5308.