"State of the Job Market for Agile PMs – A Recruiter Panel Discussion"
The Agile Forum meetings offer an opportunity for professional networking and knowledge sharing with other agile practitioners as well as provide a learning environment for professionals interested in learning about agile techniques. Everyone is welcome to participate.
Presentation 
The Forum will focus on the State of Agile in the job placement marketplace and address issues that are of interest to PMs seeking PM roles. 
This will be an interactive session, so please bring your questions on a 3 x 5 card and we will present them to the panel for their consideration. Below are some topics that our Panelist will be prepared to address: 
Perspectives on the State of Agile in the PM Job placement marketplace

Statistics around PM salaries.  What are "Agile PMs" in Atlanta Metro area worth (per hour, annual salary) and how does it compare nationally

Ways to measurably improve your career prospects and earning potential

Are there any degrees/certifications that will assist in landing such a role (e.g., CSM, PMI-ACP)? Is there a premium over 'regular PMs?

Are employers looking for certifications, If so, which ones appear to be in high demand and why?

What soft skills are most in demand?  What kind of leadership/collaboration skills are companies looking for in Agile PMs?
Recruiter 
Speaker:   Joshua Jack (Moderator)
Dir., National Agile Practice - Matrix Resources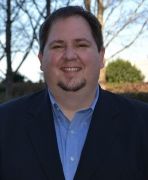 Joshua began leading teams and organizations in Metro Atlanta in order to drive transparency, change, performance, and innovation. Over more than 20 years, Joshua has focused on solutioning cutting edge products and "ways of working" that have brought increased effectiveness and profitability. For the last 12 years, his passion has transitioned from systems and networks related management and consulting to that of organizational and leadership transformation, adoption of agility in all methodologies, "principle" improvement, and enterprise coaching.
Working with many different approaches, Joshua is dedicated to jumping right into the midst of organizational challenges. His jovial and lighthearted professionalism help make sometimes difficult transitional periods relaxed and natural. He also uses his background in family counseling and service as just one tool in his toolbox to help others learn to overcome structural impediments.
 Joshua's focus areas in both coaching and speaking are the sociology and make up of high performing agile teams, identifying practical solutions for impediments to agile transformation, applying agility across non-IT organizations, agile startups, transitioning PMOs, mentoring effective team members, and much more.  He uses humor (story time), hands-on exercises, and practical knowledge to create an atmosphere of ease and excitement.
Speaker:   Jennifer Whittle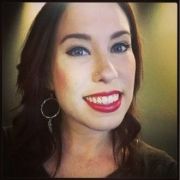 Technology Recruiter - Matrix Resources
Jennifer Whittle has over six years of experience as a Recruiter in the technology, engineering, and pharmaceutical space. She got her start in recruiting in the San Francisco Bay Area and recently joined MATRIX as a Technology Recruiter. Jennifer has lived in Metro Atlanta for the past three years and is excited to continue to help local tech professionals grow their careers.
Speaker:   Mario Fajardo  
Technology Recruiter - Hunter Technical Resources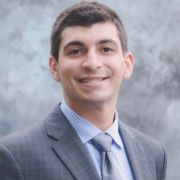 Mario has recruited Project Managers in companies in Miami, Jacksonville, New York, and Pittsburgh. He has been working for Hunter Technical Resources, a top Atlanta recruiting firm, for over a year now. Mario has 4 years of experience as both a Recruiter and a Client Relations Manager, working with small start-ups to large enterprise companies.
 Speaker:  Jacqui McCray 
Account Executive - Synergis 
Jacqui has been in IT recruiting for 5 years. She started her career in Orlando with Teksystems and moved to Atlanta with her husband in 2013. While in Orlando she joined the IIBA chapter and immediately realized the value of the organization. When she made the move to Atlanta, Jacqui quickly affiliated herself with the Atlanta IIBA chapter and became a champion for networking and community involvement at Teksystems. She has since been a volunteer and advocate for WIT, Tech-bridge and IIBA.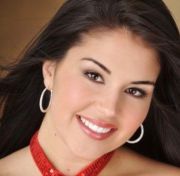 Jacqui has also had the opportunity to work client side as a Director of Recruitment at Mass Mutual and Manager of Recruitment and Business Development for Sagepath. She developed and implemented the blueprints of a Recruiting Department for both of these organizations. She recently decided to take her combined experience and move into a role with Synergis staffing. She now supports a multitude of clients with resourcing strategy and hiring efforts within IT. 
Speaker:  Lawson Pascoli 
PMO Agile Specialist - Southern Company
Lawson Pascoli is an IT Leader with 15 years of experience in successfully managing large scale software projects. As an expert in Scrum, he has spent the last 5 years transforming Waterfall development teams within Fortune 500  organizations.  Lawson has served in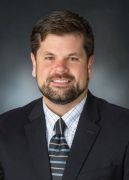 delivery leadership roles for companies including Daugherty Business Solutions, CBeyond, and Manhattan Associates.   He has hired and managed hundreds of IT professionals, with a special interest paving Agile career paths for Project Managers.
In his current position with Southern Company, Lawson is providing leadership to mature Agile project execution practices within the Project Management Office.  He also serves as Scrum Master for Agile teams that support the web/mobile customer engagement platforms of Southern's operating companies, including Georgia Power.
Light refreshments and beverages will be provided.
When
Tuesday, October 17, 2017, 6:00 PM - 8:00 PM
Where
Matrix Resources, 1000 Abernathy Road, Suite 500, Atlanta, Georgia 30328
Fees
PMI Atlanta Member: $12.00, Early Bird Rate $10.00 through October 10th
Non-Member: $15.00, Early Bird Rate $13.00 through October 10th
Forums no longer accept cash registrations at the door.  Please register in advance or via credit card at the door.
Meeting content, presenter, and location are subject to change. Refunds will not be made for changes in meeting content, presenters, or locations. 
PDUs
Earn 1 PDU
Talent Triangle Category:  Strategy & Business Management
PDUs can be claimed here.
For detailed instructions, please visit the CCRS User Guide.