"2017 State of Scrum Report – How is the most popular Agile approach to projects being applied worldwide!"
presented by Marty Maness, Scrum Alliance/IT Director
The Agile Forum meetings offer an opportunity for professional networking and knowledge sharing with other agile practitioners as well as provide a learning environment for professionals interested in learning about agile techniques. Everyone is welcome to participate.
Note: This meeting is the Tuesday after Thanksgiving
Presentation 
Today, executives and organizations are faced with fierce competitive challenges that require them to continuously adapt. Flexible Agile practices such as Scrum are uniquely positioned to create business success even beyond software development. So that you can keep abreast of how these practices are evolving, Scrum Alliance publishes the State of Scrum annually.
The State of Scrum reports offers comprehensive coverage of global usage of Scrum -- who are using Scrum, where, how, and why. The report also looks at how and where Scrum is best adopted and is growing.
The purpose of this presentation is to share the results of the latest state of scrum survey so that practitioners understand where Scrum is successful and emerging.
Biography 
Marty Maness is the Director of IT for the Scrum Alliance which is the largest, most established and influential professional membership and certification organization in the Agile community.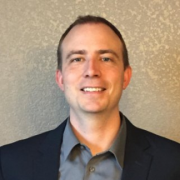 He has 17 years of experience in IT managing complex projects and leading cross-functional teams.    He has been a PMP Certification holder since 2009, a Certified Scrum Master, and a Certified Scrum Product Owner.    
Light refreshments and beverages will be provided.
When
Tuesday, November 28, 2017, 6:00 PM - 8:00 PM
Where
Matrix Resources, 1000 Abernathy Road, Suite 500, Atlanta, Georgia 30328
Fees
PMI Atlanta Member: $12.00, Early Bird Rate $10.00 through November 21st
Non-Member: $15.00, Early Bird Rate $13.00 through November 21st
Forums no longer accept cash registrations at the door.  Please register in advance or via credit card at the door.
Meeting content, presenter, and location are subject to change. Refunds will not be made for changes in meeting content, presenters, or locations. 
PDUs
Earn 1 PDU
Talent Triangle Category:  Strategy & Business Management
PDUs can be claimed here.
For detailed instructions, please visit the CCRS User Guide.