"Leading Agile"
Presented by: Tim Wise, Principal Consultant, VP Enterprise Engagements
The Agile Forum meetings offer an opportunity for professional networking and knowledge sharing with other agile practitioners as well as provide a learning environment for professionals interested in learning about agile techniques. Everyone is welcome to participate.
Presentation
As we kick off 2018, the PMI Agile Forum will hold our ever popular backlog planning exercise, where you the (Agile Forum Audience) tell us what topics/speakers you would like to hear during the upcoming year. The PMI Agile Forum Volunteers are here to serve you (our PMI Agile Forum audience) and want to deliver content that is of relevance to your growth and professional development.
We will illustrate how you can plan projects using gaming techniques and have a real life demonstration in the planning of our 2018 Topic Backlog. With your recommendations, we will mix old and new techniques and generate a robust list of Agile topics that we hope to present this year.
This is usually one of our most well attended and interactive forums annually, so please be sure to join us and make your voices heard. Whether you are a long-time, regular Agile Forum attendee, or a newcomer to Agile, there will be something for you to take away and use in your projects/organizations.
Biography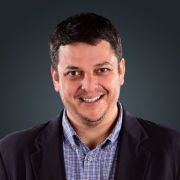 Tim Wise is a Principal Consultant, speaker, and avid agile practitioner. He grew up in both large, corporate America and start-ups programming on multiple technology stacks with a focus on .Net. Although Tim honed his skills in development shops, he never viewed IT as being isolated from solving business problems. As such, Tim's passion emerged around the visualization of businesses as interdependent disciplines where product, sales, marketing and IT all wove successful stories together. Tim has introduced agile to many different companies teaching and consulting 1000's of practitioners. Tim is also the lead organizer of the Atlanta Scrum Users Group which features free monthly meetups for over 2,000 members.
Light refreshments and beverages will be provided.
When
Tuesday, February 20, 2018, 6:00 PM - 8:00 PM
Where
Matrix Resources, 1000 Abernathy Road, Suite 500, Atlanta, Georgia 30328
Fees
PMI Atlanta Member: $12.00, Early Bird Rate $10.00 through February 13th
Non-Member: $15.00, Early Bird Rate $13.00 through February 13th
Forums no longer accept cash registrations at the door. Please register in advance or via credit card at the door.
Meeting content, presenter, and location are subject to change. Refunds will not be made for changes in meeting content, presenters, or locations.
PDUs
Earn 1 PDU
Talent Triangle Category: Strategic & Business Management
PDUs can be claimed here.
For detailed instructions, please visit the CCRS User Guide.