The Agile Forum meetings offer an opportunity for professional networking and knowledge sharing with other agile practitioners as well as provide a learning environment for professionals interested in learning about agile techniques. Everyone is welcome to participate.
Presentation
"The Journey: Transitioning from a traditional toward an Agile PMO"
Presented By: Mark Meyerhofer - Fiserv, Director of Organizational Excellence
Come learn from a real life example of a business unit's journey from traditional software development and delivery toward agility within a fortune 500 company. In particular we will focus in on our Project Management Office and their specific transition from a traditional PMO to an Agile PMO. Transitioning from Waterfall toward agility is quite challenging in a large complex organization where things are often slow to move and frameworks are specifically designed to maintain consistency. This challenge is further exacerbated when much of our business partners inside the organization operate in Waterfall or traditional ways.
Things like staffing, Project Management skill sets, job descriptions and governance are all subject to and likely to change with such a move. Hear first-hand what we tried, what worked, how we failed and most importantly, what we have learned along the way in our journey.
Biography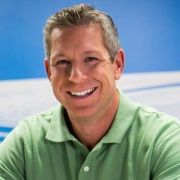 Mark Meyerhofer is a Director at Fiserv where he leads two groups often diametrically opposed in transformations, the Project Management Office and Enterprise Agile Coaching. A US Army veteran, Mark possesses a blend of resiliency, adaptability and boundless optimism.
Light refreshments and beverages will be provided.
When
Tuesday, March 20, 2018, 6:00 PM - 8:00 PM
Where
Matrix Resources, 1000 Abernathy Road, Suite 500, Atlanta, Georgia 30328
Fees
PMI Atlanta Member: $12.00, Early Bird Rate $10.00 through March 13th
Non-Member: $15.00, Early Bird Rate $13.00 through March 13th
Forums no longer accept cash registrations at the door. Please register in advance or via your computer or smartphone at the door.
Meeting content, presenter, and location are subject to change. Refunds will not be made for changes in meeting content, presenters, or locations.
PDUs
Earn 1 PDU
Talent Triangle Category: Technical Management
PDUs can be claimed here.
For detailed instructions, please visit the CCRS User Guide.