"Applying Agile to Infrastructure"
Presented by Steve Kraus, Sr. Principal and Business Architect, Daugherty Business Solutions
The Agile Forum meetings offer an opportunity for professional networking and knowledge sharing with other agile practitioners as well as provide a learning environment for professionals interested in learning about agile techniques. Everyone is welcome to participate.
Presentation
As the Agile mantra continues to spread, it is moving within IT beyond Development to impact Operations (in part, through DevOps) as well as Infrastructure – the collection of hardware, software, networks, and related equipment that forms the foundation of the technology services the organization provides to its internal and external customers. The purpose of this presentation is to discuss how Agile – and particularly the application of Kanban – is making a difference in terms of improving the business impact of the infrastructure team on the organization.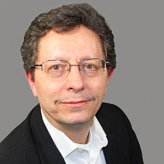 Biography
As a Certified Scrum Master and Certified Scaled Agile Coach (SPC), Steve Kraus has over 15 years' experience assisting organizations in making the transition to the agile mindset. Steve's Agile journey began when he was the CIO of a mid-sized company, where he led the conversion of their waterfall-based software construction efforts to an agile approach. He has been engaged at Fortune 100 companies across the Atlanta area, assisting them with Agile training, coaching, and planning as they begin their Agile journey. Steve is currently a Senior Principal with Daugherty Business Solutions, and serves as the Line Of Service Lead for their Project Management Line Of Service, which encompasses traditional and Agile project management, as well as other transformational offerings
Light refreshments and beverages will be provided.
When
Tuesday, June 19, 2018, 6:00 PM - 8:00 PM
Where
Matrix Resources, 1000 Abernathy Road, Suite 500, Atlanta, Georgia 30328
Fees
PMI Atlanta Member: $12.00, Early Bird Rate $10.00 through June 12th
Non-Member: $15.00, Early Bird Rate $13.00 through June 12th
Forums no longer accept cash registrations at the door. Please register in advance or via credit card at the door.
Meeting content, presenter, and location are subject to change. Refunds will not be made for changes in meeting content, presenters, or locations.
PDUs
Earn 1 PDU
Talent Triangle Category: Technical Management
PDUs can be claimed here.
For detailed instructions, please visit the CCRS User Guide.