The Agile Forum meetings offer an opportunity for professional networking and knowledge sharing with other agile practitioners as well as provide a learning environment for professionals interested in learning about agile techniques. Everyone is welcome to participate.
Presentation:
Demystifying SAFe - What is SAFe and why is it the most popular scaling methodology in the world today? Presented By: Danny Presten, Owner / Lithe Consulting
It's hard to go to an agile conference, hit a local meetup or do a search for an agile job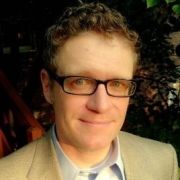 and not come across SAFe the Scaled Agile Framework. Many major corporations are embarking on SAFe transformations and having SAFe certifications can get a person an edge in today's job market, however, as often as you hear it praised you'll also hear people say "it's too heavy" or "it's waterfall in disguise". In this interactive discussion we'll unpack the history of SAFe and learn how it works and what problems it's best suited to solve, as well as, where it should be avoided.
Biography
Danny Presten has been leading positive change for more than 20 years in a variety of environments including ecommerce, healthcare, big data, supply chain and nonprofits. He owns his own business, Lithe Consulting, a boutique firm focused on improving the way companies deliver solutions to their customers. In his spare time, he runs AgileOctane.com a community driven website focusing and connecting agile professionals with a larger network, providing ongoing training, as well as, inspiration to stay the course on their journey.
Light refreshments and beverages will be provided.
When
Tuesday, August 21, 2018, 6:00 PM - 8:00 PM
Where
Matrix Resources, 1000 Abernathy Road, Suite 500, Atlanta, Georgia 30328
Fees
PMI Atlanta Member: $12.00, Early Bird Rate $10.00 through August 14th
Non-Member: $15.00, Early Bird Rate $13.00 through August 14th
Forums no longer accept cash registrations at the door. Please register in advance or via your computer or smartphone at the door.
Meeting content, presenter, and location are subject to change. Refunds will not be made for changes in meeting content, presenters, or locations.
PDUs
Earn 1 PDU
Talent Triangle Category: Strategy & Business Management
PDUs can be claimed here.
For detailed instructions, please visit the CCRS User Guide.