"The Construction of SunTrust Park"
Presented by Rob Ragan and Randy Schneiders, New South Construction, Inc.
The PMI Atlanta AEC Forum is a focus group that hosts regular events with ranging topics in the architectural, engineering, and construction fields. We will show the importance of solid project management in these related fields of study.
Presentation Details
Rob Ragan and Randy Schneiders from New South Construction, Inc. in Atlanta will present this program. Mr. Ragan will cover how this landmark project came together and New South Construction's role in assembling the combined teams. Randy Schneiders will review the management of the project including a review of some of the technical engineering challenges encountered along the way and how those were resolved to successfully complete this world class project.
Biography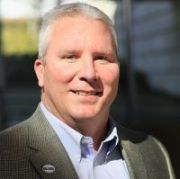 Rob Ragan is Vice President of Business Development at New South Construction Company. He began his construction career as, Project Engineer at The Coca-Cola Company in 1989 and joined New South Construction in 1997. Over the years, he has been involved in a number of unique and complex construction projects. Through his leadership role at New South, over the years Rob has maintained a number of high profile clients, including; The Coca-Cola Company, The World of Coke, Delta Community Credit Union, Philips Arena, Thomas Enterprise and The Atlanta Braves. Rob has been working in collaboration with The Atlanta Braves on a myriad of special projects for over the past 19 years including the construction of SunTrust Park. Rob has a Bachelor of Arts in Business Administration from University of West Georgia and is
actively involved in several chambers and affiliations such as: Associated General Contractors of America, Georgia Branch, Construction Education Foundation of Georgia (CEFGA).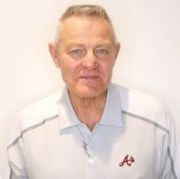 Randy Schnieders has been a Project Superintendent for over forty years, has completed well over $2 billion dollars of construction, collecting an enviable list of projects for his resume along the way. In addition to the Atlanta Braves new SunTrust Park, Randy has completed several major Sports Facilities including: KFC Yum! Center in Louisville, Kentucky; TCF Bank Football Stadium for University of Minnesota; Denny Sanford Premier Center in Sioux Falls South Dakota, and Kennick Football Stadium in Iowa to mention a few. Randy received his degree in Construction Management from Villanova University, and his Associate Degree from Innver Hills Community College. He is a member of Lean Construction, and holds a Lean Six Sigma Master Black Belt. Randy is best known as a planner and brings ingenuity and innovation to every project to which he is assigned. He believes in using state-of-the-art approaches and technology to build faster, at a lower cost, and with higher quality, while maintaining the highest standard of safety.
Light refreshments and beverages will be provided.
When
Tuesday, December 12, 2017, 6:00 PM - 8:00 PM
Where
Experis Engineering, 7000 Central Pkwy NE, Suite 200 Conference Room, Atlanta, Georgia 30328
Fees
PMI Atlanta Member: $12.00, early bird rate $10.00 before December 7th
Non-Member: $15.00, early bird rate $13.00 before December 7th
Forums will no longer accept cash/check registrations at the door. Please register in advance or via credit card at the door.

PDUs
Earn 1 PDU
Talent Triangle Category: Technical Project Mangement
PDUs can be claimed here.
For detailed instructions, please visit the CCRS User Guide.