The PMI Atlanta AEC Forum is a focus group that hosts regular events with ranging topics in the architectural, engineering, and construction fields. We will show the importance of solid project management in these related fields of study.
"How to prepare for the PMP® Exam with 6th Edition PMBOK® Guide changes and exam-taking tips" by Wayne Greenberg - Principal
Presentation
This presentation will review key changes from the 5th to 6th Edition of the PMBOK® Guide and their significance. Wayne will also cover an overview on study techniques to prepare for the PMI® PMP® Exam, and PMP exam-taking tips such as what to study, how to study, am I ready to take the exam, and how to take the exam. The techniques presented have led to better than 98% of students passing the exam on the first attempt.
Presentation
Wayne Greenberg, a highly successful senior executive in technology companies from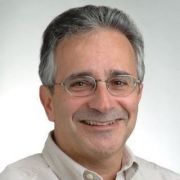 Fortune 500 to venture capital startups, has taken up teaching & consulting as a fun way to share his experience with up-and-coming talented people. Since 2009, Wayne has been teaching PMP® Exam Prep and his students have a better than 98% first time pass rate on the exam which PMI® claims a 50% first time fail rate! Wayne's consulting activities have involved Program & Project management of multi-million-dollar projects using Agile, Stage-Gate NPI, and multi-national teams. Results have been on-time, on-cost, profitable engagements based on best practices of which many are PMI® endorsed in the PMBOK®. Wayne, a PMP, holds a Masters in Electrical Engineering and an MBA from a global top 10 University.
Light refreshments and beverages will be provided.
When
Tuesday, March2018, 6:00 PM - 8:00 PM
Where
Experis Engineering, 7000 Central Pkwy NE, Suite 200 Conference Room, Atlanta, Georgia 30328
Fees
PMI Atlanta Member: $12.00, early bird rate $10.00 before March 6th
Non-Member: $15.00, early bird rate $13.00 before March 6th
Forums will no longer accept cash/check registrations at the door. Please register in advance or via credit card at the door.

PDUs
Earn 1 PDU
Talent Triangle Category: Technical Management
PDUs can be claimed here.
For detailed instructions, please visit the CCRS User Guide.