Monday, July 31, 2017 - Tuesday, August 1, 2017
8:30am - 5:00pm
Certified ScrumMaster (CSM) is an in-depth two day immersion into the world of Scrum. The class is full of practical, real world techniques that can be implemented immediately at your workplace. This class will allow your organization to enjoy the many advantages Scrum has to offer. Hands-on exercises demonstrate key concepts and let you experience the benefits of Scrum firsthand.
Learn the history of Scrum
Learn the importance of having team values
Understand situations where using Scrum is appropriate and beneficial
Learn the Scrum framework
Experience Scrum firsthand in real-world scenarios
Learn the roles and responsibilities in Scrum
Learn how to create a product vision statement
Learn how to seed a product backlog
Learn how to create a product roadmap
Learn how to write user stories
Learn how teams relatively size backlog items
Learn the functions of key meetings in Scrum
Learn how to tell a good user story from a bad one
Learn how to track team progress
Learn the benefits of additional meetings recommended for Scrum
Learn to identify areas where we might get into trouble during Scrum implementation
Learn how other fields that may enhance our ability to do Scrum better
Utilize the collective intelligence of the class participants to brainstorm creative solutions to complex problems
Who should attend:
IT Professionals (Architects, BAs, DBAs, Developers, Testers, etc.)
IT Leadership (Managers/Directors/VPs/CIOs/CTOs)
Project Managers
Anyone interested in learning the benefits of Scrum
Instructor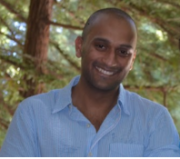 Aakash Srinivasan, CST, CSP is an Agile trainer, coach, TBR - certified trainer and speaker who travels to consult Fortune 100 companies on business efficiency, process improvements, organizational change and large scale Agile transformations. Aakash frequently speaks at Agile conferences and Scrum user groups. Some recent instances include; Southern Fried Agile 2016, ADC West 2016, Heart of Agile 2016, Big Apple Scrum Day 2016, Global Scrum Gathering Orlando 2016, Innovate VA 2016, AgileIndy 2015, Agile 2015, IIBA DC, Illinois Regional Agile Users Group, Washington DC Scrum User Group, Baltimore Agile, Agile Professionals VA, Agile Chicago Style podcasts.
Fees
$ 1,195 --- PMI Atlanta Chapter Member
$ 1,295 --- Non-members
PDUs Earned
PMP: 16
PMI Talent Triangle: Technical 12.5 / Leadership 1.5 / Strategic 2
Location
Holiday Inn Express Atlanta NW - Galleria Area
2855 Spring Hill Pkwy
Smyrna, GA 30080
Please note that walk-ins on the same day as class are not allowed. Registration must be completed on-line in advance of RSVP date provided in course description.
* For information on the event, please contact Scott Dunbar at BrainTrust Consulting Group. Refunds will be processed by BrainTrust Consulting Group.