"Quality and Risk Management in Clinical Research – Risk Based Monitoring Approach"
Presented by Dr. Toks Onabanjo, International Institute of Technology & Applications / CEO & CTO / Marietta, GA
The PMI Atlanta announces a new forum for 2018 - Clinical Research Forum. Join is the 1st Quarter as we launch this exciting new forum in Marietta!
Presentation Details
In clinical research trial projects, quality management should be driven by early adoption of central monitoring (Risk based monitoring) based on the following parameters:
1. Critical Process and Data Identification
During protocol development, the sponsor should identify those processes and data that are critical to ensure human subject protection and the reliability of trial results

2. Risk Identification
The sponsor should identify risks to critical trial processes and data. Risks should be
considered at both the system level (e.g., standard operating procedures, computerized
systems, personnel) and clinical trial level (e.g., trial design, data collection, informed
consent process).

3. Risk Evaluation
The sponsor should evaluate the identified risks, against existing risk controls by considering:

(a) The likelihood of errors occurring.
(b) The extent to which such errors would be detectable.
(c) The impact of such errors on human subject protection and reliability of trial results.

4. Risk Control
The sponsor should decide which risks to reduce and/or which risks to accept. The approach used to reduce risk to an acceptable level should be proportionate to the significance of the risk. Risk reduction activities may be incorporated in protocol design and implementation, monitoring plans, agreements between parties defining role and responsibilities, systematic safeguards to ensure adherence to standard operating procedures, and training in processes and procedures.

Predefined quality tolerance limits should be established, taking into consideration the
medical and statistical characteristics of the variables as well as the statistical design of the trial, to identify systematic issues that can impact subject safety or reliability of trial results. Detection of deviations from the predefined quality tolerance limits should trigger an evaluation to determine if action is needed.

5. Risk Communication
The sponsor should document quality management activities. The sponsor should communicate quality management activities to those who are involved in or affected by such activities, to facilitate risk review and continual improvement during clinical trial execution.

6. Risk Review
The sponsor should periodically review risk control measures to ascertain whether the implemented quality management activities remain effective and relevant, taking into account emerging knowledge and experience.

7. Risk Reporting
The sponsor should describe the quality management approach implemented in the trial and summarize important deviations from the predefined quality tolerance limits and remedial actions taken in the clinical study report (ICH E3, Section 9.6 Data Quality
Biography
The professional career of Toks debuted when he won the fellowship awards from European Economic Commission twice in 1980 for a Master's degree program study in National Development and Project Planning, and in 1985 for another Master's degree program study in Business System Analysis and Design. He more or less followed the steps of his father who won scholarships twice to study in UK.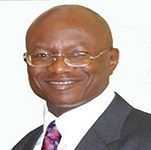 Toks was invited to IBM research triangle institute in 1981 when IBM first brought out its first PC and this inspired him further into Information Communication Technology (ICT) and project management; these experiences tremendously influenced his professional path.

His experience includes many years as a Director of Computer Services Department, Lagos State and that of project planning and system development. He is the founder, President and CEO of International Information and Application, IITA, Inc. and President, International Institute of Technology & Application, both in Atlanta.

Toks has managed projects in US, Europe and Africa and has organized international forums on business development, management and legislative leadership conferences. He served as a member of advisory council of Georgia Africa chamber of commerce for many years, currently the CEO: Pan African American Chamber of Commerce, US, Secretary of Nigerian Diaspora Diagnostic and Trauma Foundation (NDDTF) and the Chairman Technical and Design committee of NDDTF.

Toks has written several position papers and articles on business system analysis and design, project planning and project management. He has the following degrees and certifications; Project Management Institute certification viz. PMP #1350568, and Agile Certified Practitioner (PMI ACP) - PMI-ACP #1630331, Certified Health Record Specialist (CEHRS) Master of Education, Georgia State University, Atlanta, Master of Business System Analysis and Design, City University, London, Master of National Development and Project Planning, University of Bradford, UK, Postgraduate Computer Science, University of Lagos, Bachelor of Science, Agricultural Economics, University of Ibadan.
References/Video Links:
http://www.iitaedu.org
http://www.iitainc.com
http://www.paachamber.com
https://www.linkedin.com/in/toks-onabanjo-pmp-pmi-acp-mpm-fncs-cehrs-cehris-4570031a
How EHR cuts Healthcare costs & improves Patient Care - https://youtu.be/CPQ6_F7CDfw
Light refreshments and beverages will be provided.
When
Thursday, January 11, 2018, 6:00 PM - 8:00 PM
Where
The Offices at 2470, 2470 Windy Hill Road SE, Suite 355, Marietta, GA 30067
Fees
PMI Atlanta Member: $12.00, early bird rate $10.00 before January 4th
Non-Member: $15.00, early bird rate $13.00 before January 4th
Forums will no longer accept cash/check registrations at the door. Please register in advance or via credit card at the door.

PDUs
Earn 1 PDU
Talent Triangle Category: Technical Project Mangement
PDUs can be claimed here.
For detailed instructions, please visit the CCRS User Guide.