Friday, August 3, 2018 - Saturday, August 4, 2018
8:30am to 4:30pm
In the current global economic climate, organizations are forced to "innovate or die." Only innovative organizations can survive the highly competitive global market. As organizations utilize programs and projects to achieve their strategies and goals, program and project managers have a major role to play in driving an organizational culture of creativity and innovation.
This seminar focuses on leadership competencies required for project / program managers to manage their teams most effectively and drive an organizational culture of creativity and innovation: developing their (own) individual creative skills, unleashing their teams' creative and innovative potentials and building on creativity to drive innovation (both sustaining innovation and disruptive innovation) in their organization.
An innovation framework for project management will be introduced – a structured approach for program and project managers to utilize in starting and delivering innovation projects. Participants will explore ways to implement innovation using open innovation and innovation platforms.
Earn 18 PDUs with 14 class hours and pre-seminar reading assignments. Take advantage of discounted rates for PMI members. Continental breakfast will be served at 8:00 and snacks refreshments will be served for afternoon break. This seminar has also been offered by the same instructor, Victoria S. Kumar, PMP, PMI-ACP, CSM, CSPO, SAFe 4 Agilist for PMI SeminarsWorld as a two-day seminar.
Course Objectives:
After completing the course, attendees will be able to:
Develop their creative potentials and learn to manage for creativity and innovation
Unleashing their teams' creative and innovative potentials
Driving innovation in their organization, including sustaining innovation and disruptive innovation
Explore different ways to promote an organizational culture of creativity and innovation
Understand the innovation framework for project management
Who Should Attend?
Project, Program and Portfolio Managers, Program Management Office (PMO) Managers/Directors who have leadership responsibilities within an organization.
Project Leaders, Project Management Practitioners seeking an opportunity to lead.
Project Management Consultants and Senior/Functional Managers who want to excel in leading and managing their teams.
Instructor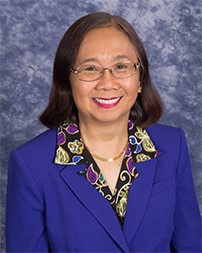 Victoria S. Kumar, PMP, PMI-ACP, CSM, CSPO, SAFe 4 Agilist served as Director, PMI Board of Directors (2014 – 2016). She is past president of the PMI North Carolina Chapter (NCPMI), having served in various board member positions for several years. She also was a member of the PMI Leadership Institute Advisory Group. She currently serves as NCPMI VP Programs.
Ms. Kumar's professional career includes project development management with IBM Canada Laboratory, and PMO program management for organizations in both the private and public sectors. Ms. Kumar has served the North Carolina State Government for several years as Project Management Office (PMO) Program Manager / Senior Project Manager with the NC Office of the State Controller and the NC Department of Transportation, managing large-scale government information technology programs and projects and participating with the state's Enterprise PMO in the IT governance process as a statewide approver for statewide IT projects and programs.
She also served as Sr. Program Manager with AIG United Guaranty leading the EPMO in its Agile transformation effort. She currently serves as Principal Project Portfolio Analyst at Red Hat, Inc. She has travelled worldwide, presenting on leadership development and project management in seminars and conferences. She published several conference papers as part of PMI global congress proceedings, including
Program and Project Managers as Creative and Innovative Leaders
Delivering Successful Projects …Every Time
Effective Requirements Management
Take Your PMO to the Next Level PMO
Essential Leadership Skills for Project Managers
Ms. Kumar holds master's degrees in pure mathematics and in computer science from University of Waterloo (Canada), where she has also earned PhD credits in management science. She has a master's certificate in IT Project Management from George Washington University. She is a graduate of the PMI Leadership Institute Master Class and a certified Project Management Professional (PMP®), PMI-ACP, a Certified ScrumMaster (CSM), a Certified Scrum Product Owner (CSPO) and a Certified SAFe 4 Agilist.
Fees
$ 690 --- PMI Atlanta Chapter Member
$ 925 --- Non-members
PDUs Earned
PMP/PgMP: 18, PMI-ACP: 10, PMI-SP: 10, PMI-RMP: 10, PMI-PBA: 10
PMI Talent Triangle: Technical: 6, Leadership: 6, Strategic: 6
Location
Hilton Garden Inn Atlanta Perimeter Center, 1501 Lake Hearn Drive, Atlanta, Georgia 30319
Please note that walk-ins on the same day as class are not allowed. Registration must be completed on-line in advance of RSVP date provided in course description.
* For information on the event, please contact Victoria Kumar or leave a voicemail message at 919-924-1013