"Georgia Power's Vogtle 3 and 4 Update"
presented by David Jones, Southern Nuclear
Join us for our bi-monthly dinner meeting! Earn up to 2 PDU while building your professional network, viewing new products and services, and enjoying dinner. Earn 1 PDU for attending the Professional Development session and 1 PDU for the Dinner Meeting Keynote Presentation.
Newcomers Meeting - 5:00pm - 6:00pm
If you are a new member to PMI Atlanta, you do not want to miss this opportunity to hear how PMI Atlanta can help you achieve your goals and meet members of the leadership team.
Professional Development - 5:00pm - 6:00pm
"Leadership Gold" presented by Karla Beedles, founder of K Beedles Consulting
Keynote Presentation - 6:30pm - 8:00pm
"Georgia Power's Vogtle 3 and 4 Update" presented by David Jones, Southern Nuclear

---
Professional Development Session Details
Leadership is gold. With it, your team is effective, and your projects achieve results.

Author John Maxwell introduced 26 "gold nuggets" that address various aspects of leadership in his book "Leadership Gold." Maxwell leadership trainer Karla Beedles will reveal these nuggets and deep-dive into how you can become a more effective leader.

Learn insights on developing business relationships and nurturing tomorrow's leaders. Learn how to recognize and respond to "defining moments." With Karla, you will engage in exercises to put key leadership principles into practice and how to teach them to others.
Professional Development Session Biography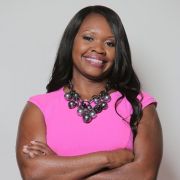 Karla Beedles is the founder of K Beedles Consulting, which is committed to supporting individuals and businesses on a path to success. She evaluates and pinpoints root causes that impede success and helps her clients develop options for forward progression. Karla's guidance has proven particularly beneficial to individuals looking to advance within their organizations and to startup businesses that lacked clear direction.
Karla spent 12 years in corporate leadership and also led a non-profit organization for 8 years. She oversaw massive growth in all key areas including staff, volunteers, membership, finances, efficiency and more. She now uses the strength she fine-tuned to provide proven strategies for better leadership and organizational development through K Beedles Consulting.
She is a certified coach, trainer and accomplished speaker with the leadership training group, the John Maxwell team.
Keynote Presentation Details
Project managers will get an opportunity to learn first-hand what it takes to run a project for the only nuclear power plant units under construction in the U.S., Georgia Power's Vogtle 3 and 4. The $25 billion project is expected to deliver clean, sustainable energy and promises to shape the future of the nation's nuclear industry, partly because the reactors are the first new ones to be licensed and to begin construction in the U.S. since 1978. They were originally approved in 2012 at an estimated $14 billion, but endured licensing delays and cost overruns that nearly killed the project. In December 2017, the Georgia Public Service commission gave the green-light to proceed. Where has happened and where is the project now? Project executive David Jones will bring an update to project managers on the incredible journey of this much anticipated project.
Keynote Presenter Biography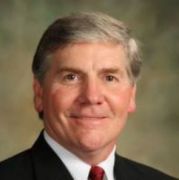 David Jones is Southern Nuclear's vice president of technical support for Georgia Power's Vogtle 3 and 4 project. His responsibilities include interfacing with Westinghouse to ensure the design is compliant with regulatory requirements, and representing the project on certain licensing issues with the Nuclear Regulatory Commission. He previously served as regulatory affairs vice president supporting the numerous regulatory and compliance activities required during the construction of Vogtle 3 and 4.
---
When
Monday, March 12, 2018, 5:00pm - 8:00pm
Location
The Westin Atlanta Perimeter North, 7 Concourse Pkwy NE, Atlanta, GA 30328
Fees
Please Note: Early Bird Registration expires Thursday, February 22, 2018 at 11:59pm.
**Effective immediately - We will no longer be accepting cash/checks for walk-ins**
Meeting content, presenters, and location are subject change. Refunds will not be made for changes in meeting content, presenters, or locations.
Logging PDUs
Professional Development Session: 1 PDU
Keynote Presentation: 1 PDU, Leadership
PDUs can be claimed here
.
For detailed instructions, please visit the
CCRS User Guide
.