Join us for our bi-monthly dinner meeting! Earn up to 2 PDU while building your professional network, viewing new products and services, and enjoying dinner. Earn 1 PDU for attending the Professional Development session and 1 PDU for the Dinner Meeting Keynote Presentation.
Newcomers Meeting - 5:00pm - 6:00pm
If you are a new member to PMI Atlanta, you do not want to miss this opportunity to hear how PMI Atlanta can help you achieve your goals and meet members of the leadership team.
Professional Development - 5:00pm - 6:00pm
"The Consulting Project Manager: The Synergy of Professions" presented by Darryl S. Paden, PMP, MBA, CSM, APGM
Keynote Presentation - 6:30pm - 8:00pm
"Presenting Well: Your Personal Career Superpower" presented by Tom Nixon, Tom Nixon Design
---
Professional Growth Presentation Details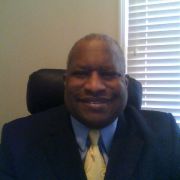 Today's Project Managers often experience ambiguity around their roles and responsibility to their employers, clients, and peers. Through "The Consulting Project Manager: The Synergy of Professions", Darryl S. Paden, PMP, MBA, CSM, APGM, breaks down the goals and objectives of a project manager, giving insight and definition into why project managers are also consultants; and how to maintain the synergy of a successful Project Managing Consultant.
Keynote Presentation Details
Today, individuals and organizations look for a competitive edge in a very crowded marketplace. To be able to stand before a group of clients, associates or superiors and deliver a confident, compelling presentation is a major competitive advantage – it is a true superpower. Typically, many of us are too afraid or too lazy to step out of our comfort zone and become better presenters. In this fun and interactive presentation, Tom Nixon will discuss how to become a confident and capable presenter while offering many ready-to-apply tips and techniques.
Learning Objectives
Participants will learn the critical importance of one-to-many live presentations in their careers and their organizations and will understand how they can build their confidence and communications superpowers.
Keynote Presenter Biography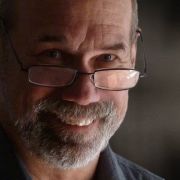 Tom Nixon is a recognized expert on creating compelling, high-stakes presentations and coaching professional speakers, senior executives, TEDx speakers and subject matter experts to present at their very best.
Whether he is building a critical presentation for the CEO of a $40 billion company in India or leading a hands-on presentation workshop for public health experts at the CDC in Atlanta, Tom knows how to help others deliver powerful, persuasive presentations.
For over 3 decades Tom Nixon has worked with individuals and corporations of all sizes, helping them keep ahead of their communications needs. He has built a long and successful career out of being "creative on demand." Tom knows what it takes to find, test and implement cutting-edge solutions to business problems. He has developed presentation tools and techniques to explore divergent ideas, collaborate with out-of-industry thought leaders and find and implement answers.
Tom's lifelong combination of extensive design experience, his ability to distill a client's content down to its essential core message, plus his love of live presentations gives him the unique ability to show his clients how to powerfully connect with their audiences.
Tom has two grown children, four incredible grandchildren, a crazy puppy and lives with Shirley, his wife of 40 years, in Marietta, Georgia.
When
Monday, September 10, 2018, 5:00pm - 8:00pm
Location
The Westin Atlanta Perimeter North, 7 Concourse Pkwy NE, Atlanta, GA 30328
Fees
Please Note: Early Bird Registration expires Monday, August 27, 2018 at 11:59pm.
**Effective immediately - We will no longer be accepting cash/checks for walk-ins**
Meeting content, presenters, and location are subject change. Refunds will not be made for changes in meeting content, presenters, or locations.
Logging PDUs
Professional Development Session: 1 PDU
Keynote Presentation: 1 PDU, Leadership
PDUs can be claimed here
.
For detailed instructions, please visit the
CCRS User Guide
.