"All Roads Lead to Project Manager"
presented by Tom Bentz, Senior Project Manager, CNN Turner Broadcasting
The PMI Atlanta Entertainment Forum is launching this Spring! Our focus is expanding knowledge and appreciation of Project Management and its benefits in unconventional fields by providing informational, educational, and networking events for individuals in various roles in the entertainment industry.
Entertainment Industry = those businesses involved in providing entertainment
• Media – film, television, radio, theater
• Music
• Sports
• Fine arts
• Digital - Gaming
Presentation Details
My Journey from Event Producer to Television Director to Animator to Coder to Engineering Manager to Project Manager.
Biography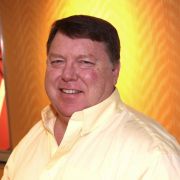 Tom's 40-year career has encompassed broadcast television, live music and entertainment event production, computer graphics and animation, exhibit & set design, film & video production, and software development. Tom has been a producer, director, animator, coder, manager, and small business owner. His skills include deep experience in project management, team management, customer relationships, broadcast IT and engineering operations, live event and remote site production, media production and post-production.

With demonstrated success building and maintaining trusted customer and partner relationships, Tom is driven to deliver exceptional results as a project manager and producer along with a proven ability to manage capital projects, budgets and schedules. He brings years of experience leading effective teams of stakeholders across all organizational levels to achieve project and business objectives.

A sampling of Clients and Project Types:
Engineering, Studio & set design, Project Management of Control room and technical Infrastructure for CNN, Turner Broadcasting, Soundwave, Republican National Committee,
Music Tour & event management for The Four Tops, George Burns, Marvin Hamlisch, Wayne Newton, Bob Hope and many more. Film, video and animation production for FedEx, Marriott Hotels, The Baltimore Sun, Korea Trade Promotion Corporation, National Postal Museum
Exhibit and set design for Mobil, National Aquarium of Baltimore, Deloitte, The Library of Congress, US Air Force, The Smithsonian National Air and Space Museum
Software design for Regional Bell Operating Companies, Law School Admissions Test (LSAT),
Earn one PDU for attending this event.
Please note new location and date
When
Thursday, August 24, 2017, 6:00 PM - 7:45 PM
Where
Manuel's Tavern, 602 North Highland Ave NE, Atlanta, Ga 30307
Free Parking
Fees
PMI Atlanta Member: $12.00, Early Bird Rate $10.00 through August 17
Non-Member: $15.00, Early Bird Rate $13.00 through August 17
Forums no longer accept cash registrations at the door. Please register in advance or via credit card at the door.
Meeting content, presenter, and location are subject to change. Refunds will not be made for changes in meeting content, presenters, or locations.
Logging PDUs
For detailed instructions, please visit the CCRS User Guide.