"Doing it Big: Project Management in the Event Industry"
Presented by Ebahi Ejerekhile, Event Project Manager / The Advertising League
The PMI Atlanta Entertainment Forum launched in 2017! Our focus is expanding knowledge and appreciation of Project Management and its benefits in unconventional fields by providing informational, educational, and networking events for individuals in various roles in the entertainment industry.
Entertainment Industry = those businesses involved in providing entertainment
• Media – film, television, radio, theater
• Music
• Sports
• Fine arts
• Digital - Gaming
Presentation
Ebahi will be sharing her story of how to manage projects in the event industry. She will also provide key insights to successfully manage an outdoor/live event, the differences in working in the consumer experience event projects vs corporate projects, and how to get started managing projects in the events industry.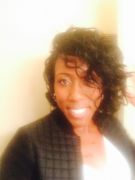 Biography
Ebahi Ejerekhile is a project manager with over 10 years of experience managing large scale event productions, experiential marketing events, sporting events, and more.
Starting in college Ebahi has managed concerts featuring Grammy-winning artists like The Roots, N.E.R.D., Ludacris, and more; project teams that created unique experiences for 1M+ spectators during an experiential marketing campaign; Coordinated travel arrangements; and assisted in planning a global event for the #1 fastest growing sport in the world, the televised World Triathlon Series with over 456 global stakeholders, 4000 attendees, & 130 elite athletes (includes Olympic athletes).
Ebahi spent time managing inventory projects for Toys R Us but now consults small businesses on marketing strategies and recently won awards from Goodie Nation for Best Digital Marketing Strategy and Best Ad Copy.
Client Industries/ Experience
Industries: Hospitality, sports and entertainment, concerts, experiential marketing, marketing agencies, start-ups, non-profits, technology
Clients: Google Maps, Hilton Chicago, Google Business Photos, Uber, Lagardère-Unlimited, Competitor Group Inc., Ram Racing, World Sport Chicago, Blue Cross Blue Shield, Special Events Management, Maned Owled Events, Octagon Marketing, Go Ground Transportation
When
Thursday, April 19, 2018, 6:00-7:45 PM (6:00-6:30 PM - Networking)
Where
Manuel's Tavern, 602 North Highland Ave NE, Atlanta, GA 30307
Fees
PMI Atlanta Member: $12.00, Early Bird Rate $10.00 through April 12th
Non-Member: $15.00, Early Bird Rate $13.00 through April 12th
Forums no longer accept cash registrations at the door. Please register in advance.
Meeting content, presenter, and location are subject to change. Refunds will not be made for changes in meeting content, presenters, or locations.
Logging PDUs
Earn 1 PDU
Talent Triangle Category: Technical Management

PDUs can be claimed here.
For detailed instructions, please visit the CCRS User Guide.