The PMI Atlanta Entertainment Forum launched in 2017! Our focus is expanding knowledge and appreciation of Project Management and its benefits in unconventional fields by providing informational, educational, and networking events for individuals in various roles in the entertainment industry.
Entertainment Industry = those businesses involved in providing entertainment
• Media – film, television, radio, theater
• Music
• Sports
• Fine arts
• Digital - Gaming
Finding Your Purpose in a Media Changing World
Presented by: Mallom Liggon, Strategic & Consumer Insights Director / Turner
Short Synopsis: June 29, 2007, was a game changer. The introduction of the first iPhone transformed the world. Moreover, the days of mailing a letter, a beeper/pager, or even running to the store to buy the latest CD were gone. Today and future generations will likely never know those days. However, if you remember those days, how do you stay relevant and find your purpose in a media changing world?
Mallom will be taking us on a journey and sharing three critical ways of finding your purpose in a media changing world known as your GPS.
1- What are your Gifts?
2- What are your Provisions?
3- How are you developing your Skills?
Biography
Mallom Liggon is a leader providing research-based strategic direction advising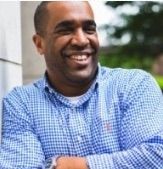 senior leadership and stakeholders across Turner Sports. He started his career as a MDP for Chase Manhattan Bank. He was there for six years until he answered a calling that caused him to switch industries and a career. Mallom went to work for Turner Broadcasting as a marketing manager. Holding different positions, Mallom has been at Turner now for over 20 years. He is currently the Director of Strategy and Insights.
When
Thursday, August 16, 2018, 6:00-7:45 PM (6:00-6:30 PM - Networking)
Where
Manuel's Tavern, 602 North Highland Ave NE, Atlanta, GA 30307
Fees
PMI Atlanta Member: $12.00, Early Bird Rate $10.00 through August 9th
Non-Member: $15.00, Early Bird Rate $13.00 through August 9th
Forums no longer accept cash registrations at the door. Please register in advance.
Meeting content, presenter, and location are subject to change. Refunds will not be made for changes in meeting content, presenters, or locations.
Logging PDUs
Earn 1 PDU
Talent Triangle Category: Strategy & Business Management

PDUs can be claimed here.
For detailed instructions, please visit the CCRS User Guide.