"Lightning Fast Governance Maturity Can Happen in 2 Year"
presented by Kirk Talbott, Deputy CIO, Data Strategist at Atlanta Information Management
The PMI Atlanta Governance Forum has established a premier collaboration and networking experience for Project/Program Managers and those involved with PMOs – to share challenges, trends, leading practices, and thought leadership.
Governance practitioners typically include members from strategic, corporate, and operational management. Attendees will find this forum beneficial and should gain invaluable, just-in-time insight for existing business challenges.
Presentation Details
Join us as Kirk talks about his CIO journey in Lake County, IL as he and his team drove a non-mature governance organization to a highly collaborative governance environment connect multiple intergovernmental silos and bridging technology gaps. He will discuss lessons learned during the process and stabilization efforts that drive He will discuss key considerations of themes, including governance and inter-agency relationship management for the areas under his purview.
Talent Triangle Category: Technical Mangement
Biography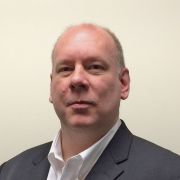 Kirk Talbott, has more than 24 years of experience in Information Technology spanning the entire gamut of IT functions across multiple industries in the private and public sectors. As the Deputy CIO for the City of Atlanta, Kirk is responsible for the strategy, planning, implementation, and operations of the entire technology portfolio for the citizen facing departments of the city. In addition, Kirk leads the enterprise Geospatial service team and the city's recently formed Smart City initiative.
Among his significant previous positions, Kirk served as CIO for a suburban Chicago county and two separate transit agencies in Texas and California. Prior to these roles, Kirk served as the Senior Manager for IT Services at Western Digital Corporation, a Lake Forest, CA based Fortune 500 international high tech manufacturer. As a consultant, Kirk served a wide range of Fortune 500 firms over nearly a decade in numerous vertical sectors.
Kirk Talbott is bilingual and holds a Bachelor of Arts degree in Computer Science and Spanish Linguistics from Rice University.
Light refreshments and beverages will be provided.

Earn one PDU for attending this event.
When
Wednesday, July 26, 2017, 5:30 PM - 7:30 PM
Where
Global Payments, 10 Glenlake Parkway NE, Atlanta, GA
(770) 829-8000
Fees
PMI Atlanta Member: $12.00, Early Bird Rate $10.00 through July 19th
Non-Member: $15.00, Early Bird Rate $13.00 through July 19th
Forums no longer accept cash registrations at the door. Please register in advance or via credit card at the door.
Meeting content, presenter, and location are subject to change. Refunds will not be made for changes in meeting content, presenters, or locations.
Logging PDUs
For detailed instructions, please visit the CCRS User Guide.