"The Strategy of Change Management"
Presented by Cary Green, Founder and Managing Partner, Twelve Oaks Advisors, LLC
Presentation
Cary will present five change management strategies and a framework to determine the correct strategy to drive effective change in the organization.
Biography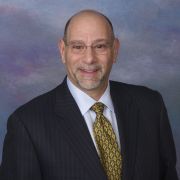 Cary is a senior business leader with extensive experience in the areas of Program/Project Management, IT Operations, Business Development and General Management. Having led numerous significant corporate initiatives, he has developed expertise in turnarounds, startups and organizational change.
Light refreshments and beverages will be provided.

When
Wednesday, January 24, 2018, 5:30 PM - 7:30 PM
Where
Global Payments, 10 Glenlake Parkway NE, Atlanta, GA
(770) 829-8000
Fees
PMI Atlanta Member: $12.00, Early Bird Rate $10.00 through January 17th
Non-Member: $15.00, Early Bird Rate $13.00 through January 17th
Forums no longer accept cash registrations at the door. Please register in advance or via credit card at the door.
Meeting content, presenter, and location are subject to change. Refunds will not be made for changes in meeting content, presenters, or locations.
Logging PDUs
Earn 1 PDU
Talent Triangle Category: Strategic & Business Management
PDUs can be claimed here.
For detailed instructions, please visit the CCRS User Guide.