The Governance Forum provides value to the PMI Atlanta community by offering participants:
Discussion of field-tested best practices, Decisions frameworks to assess culture and apply optimal strategy, Key takeaways to "take to work tomorrow" to maximize realization of value through introduction and standardization of best practices in the oversight and execution of projects, programs, and portfolios.
Presentation
"Running Technology as a Business" by Joseph Sisto, Director, Intercontinental Hotels Group
Joseph has been working with his business partners at IHG for "Accelerate 2x." He will talk about new business
Trends shaping the thinking on IT Governance and how IT is now being thought of as a business.

Why This Topic? - Business Unit stakeholders are asking questions like "why is IT so expensive and why are costs increasing"? Most people see IT as a cost and not as an investment to manage their business. We will discuss some new thinking on this topic and what technology firms and Big-4 consulting firms are doing to change this. As a PMO or Governance body, we may need to address how we measure the success of our work.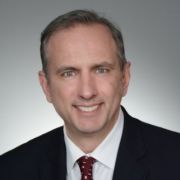 Biography
Joseph has over 25 years of technology and hospitality industry experience. Joseph began his career at with Andersen Consulting. Joseph continued to work in the consulting industry and has worked at IHG before- in Global Technology, implementing the Sales, Loyalty. Before coming back to IHG, Joseph has implemented PMOs for Cox Communications and NAPA and worked with Hyatt in Revenue Management.
Joseph has spoken for The Atlanta PMI Governance Special Interest group last year, and has been a PMP for over 10 years.
Light refreshments and beverages will be provided.
When
Wednesday, April 25, 2018, 5:30 PM - 7:30 PM

Where
Global Payments, 10 Glenlake Parkway NE, Atlanta, GA (770) 829-8000
Fees
PMI Atlanta Member: $12.00, Early Bird Rate $10.00 through April 18th
Non-Member: $15.00, Early Bird Rate $13.00 through April 18th
Forums no longer accept cash registrations at the door. Please register in advance or via credit card at the door.
Meeting content, presenter, and location are subject to change. Refunds will not be made for changes in meeting content, presenters, or locations.
Logging PDUs
Earn 1 PDU
Talent Triangle Category: Strategy and Business Management
PDUs can be claimed here.
For detailed instructions, please visit the CCRS User Guide.