"Continuous Improvement in Any Culture"
Presented by Maya McNeese-Hargett, Human Resources Reporting & Analytics Manager at The Coca-Cola Company
The PMI Atlanta Healthcare Forum has 9 planned sessions throughout 2017. Proposed topics include IT & IT PMO in Healthcare, Healthcare SME/Domain Forums such as Clinical, Laboratory, Research, Tomorrow's Healthcare & Government practices/law, Thought Leadership in Healthcare, and Innovation in Healthcare Technology.
Presentation
Change is both a personal and team commitment - creating new advocates for operational excellence can be challenging. This discussion will focus on ways to introduce and implement continuous improvement where conceptual knowledge and/or support may not exist.
Biography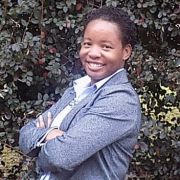 Maya McNeese-Hargett is currently a Human Resources Manager (Reporting and Analytics Specialty) for The Coca-Cola Company. She holds a Bachelors degree in Economics from the University of Illinois, a M.B.A. from Keller Graduate School of Management and several specialized certifications including Six Sigma (Black Belt), Lean (Expert), and Workday (Reporting). She has experience in the Manufacturing, Healthcare and Beverage industries deploying large-scale projects and executing process improvement opportunities. She is a certified budget coach and Finance Ministry Coordinator at Victory World Church. She resides in the Atlanta area with her husband and daughter.
When
Wednesday, February 21, 2018, 6:00 PM - 8:00 PM
Where
Philips Healthcare, 13560 Morris Road, PHA University Room, Alpharetta, GA 30004
Fees
PMI Atlanta Member: $12.00, Early Bird Rate $10.00 through February 14th
Non-Member: $15.00, Early Bird Rate $13.00 through February 14th
Forums no longer accept cash registrations at the door. Please register in advance or via credit card at the door.
Meeting content, presenter, and location are subject to change. Refunds will not be made for changes in meeting content, presenters, or locations.
PDUs
Earn 1 PDU
Talent Triangle Category: Strategy and Business Management
PDUs can be claimed here.
For detailed instructions, please visit the CCRS User Guide.