Agile Transformation – The Challenges Beyond Adoption
Presented by Michael Smith, Intellinet Consulting LLC / Principle Consultant
The PMI Atlanta Healthcare Forum has 9 planned sessions throughout 2018. Proposed topics include IT & IT PMO in Healthcare, Healthcare SME/Domain Forums such as Clinical, Laboratory, Research, Tomorrow's Healthcare & Government practices/law, Thought Leadership in Healthcare, and Innovation in Healthcare Technology.
Presentation
"We do Agile, all of our development teams are using it"
Maybe, but maybe not. Many organizations have adopted the Agile/Scrum or Iterative development style, but in many instances, the goals an organization for making this change simply haven't been met: time to market and ROI has not improved, product quality has not improved, there's been no change in customer satisfaction, etc. The fact of the matter is that while many organizations have "adopted" agile, very few make the transition to actual agile transformation and are failing to reap the benefits that other organizations that plan for and see through agile transformation enjoy.
The focus of this talk will be centered around what it required to get to that transformation stage, where the near universal failures are and some of the approach options for getting there. Also, as part of this discussion, we will touch on the challenges resulting from the validation process often encountered by Healthcare IT organizations. Finally, the current hot-button subject of how DevOps (or DevSecOps) fits in will be touched upon as time allows.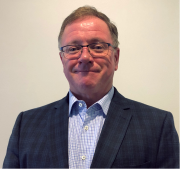 Biography
Michael is seasoned IT professional with a broad range of experience including 15+ years in the Healthcare IT domain as well as 10+ years as an Agile Practitioner. He has assisted myriad organizations in improving their Agile/Iterative development practices and assisting leadership with change management that is mandatory for successful Agile adoption and cultural transformation.
Michael started his career in IT some 20 years ago as a Business Analyst for a small healthcare IT company and through the years has held roles in Sales, Product Management, Project Management, Program Management, Business Architecture and as an Agile Coach. He holds certifications as a Scrum Master (PSM) and Product Manager (PMC-II) with PMP certification imminent.
When
Wednesday, April 18, 2018, 6:00 PM - 8:00 PM
Where
Philips Healthcare, 13560 Morris Road, PHA University Room, Alpharetta, GA 30004
Fees
PMI Atlanta Member: $12.00, Early Bird Rate $10.00 through April 11th
Non-Member: $15.00, Early Bird Rate $13.00 through April 11th
Forums no longer accept cash registrations at the door. Please register in advance or via credit card at the door.
Meeting content, presenter, and location are subject to change. Refunds will not be made for changes in meeting content, presenters, or locations.
PDUs
Earn 1 PDU
Talent Triangle Category: Leadership
PDUs can be claimed here.
For detailed instructions, please visit the CCRS User Guide.