"NCIRD Modernizing Vaccine Management"
presented by Anjella Johnson-Hooker, MS., Senior Adivsor to the Director for the National Center for Immunization and Respiratory Diseases (NCIRD), Centers for Disease Control and Prevention (CDC)
The PMI Atlanta Healthcare Forum has 9 planned sessions throughout 2018. Proposed topics include IT & IT PMO in Healthcare, Healthcare SME/Domain Forums such as Clinical, Laboratory, Research, Tomorrow's Healthcare & Government practices/law, Thought Leadership in Healthcare, and Innovation in Healthcare Technology.
Presentation
This presentation will describe the NCIRD strategic approach to improving the oversight, management and accountability of CDC's immunization program including:
Centralized Vaccine Distribution
Vaccine Tracking System (VTrckS)
HANA- Advanced Data Analytics Platform
Biography
Anjella L. Johnson-Hooker has 33 years of experience in the health care field. She has been with the Department of Health and Human Services (DHHS) for nineteen years. Anjella serves as a Senior Advisor to the Director for the National Center for Immunization and Respiratory Diseases (NCIRD), Centers for Disease Control and Prevention (CDC).
Anjella served as the Associate Director of Management and Operations for NCIRD with responsibility for a budget of more than $4.6 billion, 791 FTEs and 392 contractors; responsible for planning, organizing, and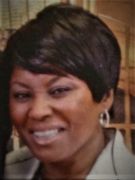 directing the day-to-day operations of NCIRD including informatics and budget.
Prior to that role, Anjella served as the Senior Advisor to the Chief Management Official for the Coordinating Center for Infectious Diseases (CCID). Anjella joined CDC in 2001. She worked for four years with the National Immunization Program as the National Vaccine for Children Program (VFC) Coordinator, a program which provides vaccines at no cost to children who meet certain qualifications. In this role, Anjella was responsible for program policy and the disbursement of vaccine grant funds totaling more than 1.3 billion dollars.
Anjella comes to CDC from the Centers for Medicare and Medicaid Services (CMS). There she served as a Managed Care Specialist with responsibility for project management and oversight of several national health maintenance organizations (HMOs) with Medicare managed care contracts. Anjella authored CMS's first Managed Care Compliance Manual.
Prior to her tenure with the federal government, Anjella was the National Compliance Manager for Prudential Healthcare Insurance Company. In the function, she developed a national Medicaid compliance program, directed Prudential's National Medicare and Medicaid Advertising Review Department, and provided compliance oversight for Prudential's National Claims Service Center in Jacksonville, Florida.
Anjella holds a Masters of Science Degree in Health Care Policy and Administration from Mercer University in Atlanta, Georgia, a level III Federal Acquisition Certification for Program and Project Managers (FAC-P/PM), a level III FAC for Contracting Officer Representatives, Advanced Project Management and Six Sigma Green Belt certified.
When
Wednesday, June 20, 2018, 6:00 PM - 8:00 PM
Where
Philips Healthcare, 13560 Morris Road, PHA University Room, Alpharetta, GA 30004
Fees
PMI Atlanta Member: $12.00, Early Bird Rate $10.00 through June 13th
Non-Member: $15.00, Early Bird Rate $13.00 through June 13th
Forums no longer accept cash registrations at the door. Please register in advance or via credit card at the door.
Meeting content, presenter, and location are subject to change. Refunds will not be made for changes in meeting content, presenters, or locations.
PDUs
Earn 1 PDU
Talent Triangle Category: Strategic Business Management
PDUs can be claimed here.
For detailed instructions, please visit the CCRS User Guide.