"How to Leverage Your PM Strengths in an Unfamiliar Role" Presented by Dr. Jerrica Dodd, Your Pharmacy Advocate, LLC/ CEO and Principal Pharmacist Advocate
The PMI Atlanta Healthcare Forum has 9 planned sessions throughout 2018. Proposed topics include IT & IT PMO in Healthcare, Healthcare SME/Domain Forums such as Clinical, Laboratory, Research, Tomorrow's Healthcare & Government practices/law, Thought Leadership in Healthcare, and Innovation in Healthcare Technology.
Presentation

You've read a job posting for a new start-up company and it sounds interesting, but there is just one little big thing…you don't know anything about that industry! Should you keep looking or should you take a leap and use your PM skills do something new? Learn how to use your Strategic and Business Management, Leadership, and Technical Project Management talents in an area where you have no experience to successfully advance your career and support an effort to propel a company forward. We will discuss the creation of Your Pharmacy Advocate, LLC and its model and the development of the PM role for the business. Attendees will be able to take practical insights learned during this session and apply them to current or new PM opportunities.

Biography
Dr. Dodd is a graduate of Florida A&M University, The Ohio State University and most recently The University of Florida. She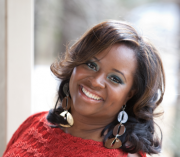 completed a certification as an Integrative Nutrition Health Coach from the Institute of Integrative Nutrition in 2015. Jerrica has been a pharmacist for 20 years and is currently a Medical Science Director for a pharmaceutical company. She has served as the Summer Commencement speaker for the Atlanta campus of Sanford Brown in 2012 and 2013. Dr. Dodd is an ordained and licensed minister and served for 6 years as part of the ministerial team at Global Leadership Christian Center in various roles including operations, prayer ministry leader, and CFO. Jerrica is the managing member of JD3 Enterprises, LLC and Jerrica Speaks, LLC. Dr. Dodd's most recent start-up, Your Pharmacy Advocate LLC, allows her to develop her passion of advocating for patients in the care of their health with their medication regimens as she believes, "everyone needs a pharmacist in their life.
Dr. Dodd enjoys traveling, reading, teaching Zumba, cooking, attending cultural events, and going to the spa.
With her background in pharmacy, ministerial training and her passion for people, Dr. Dodd enjoys encouraging people to be their best and to get the most out of every opportunity that life presents. One of her favorite scriptures is Luke 12:48…"to whom much is given, much is required" and Dr. Dodd endeavors to live her life giving back from the abundant ways in which she has been blessed.
When
Wednesday, August 15, 2018, 6:00 PM - 8:00 PM
Where
Philips Healthcare, 13560 Morris Road, PHA University Room, Alpharetta, GA 30004
Fees
PMI Atlanta Member: $12.00, Early Bird Rate $10.00 through August 8th
Non-Member: $15.00, Early Bird Rate $13.00 through August 8th
Forums no longer accept cash registrations at the door. Please register in advance or via credit card at the door.
Meeting content, presenter, and location are subject to change. Refunds will not be made for changes in meeting content, presenters, or locations.
PDUs
Earn 1 PDU
Talent Triangle Category: Strategic and Business Management

PDUs can be claimed here.
For detailed instructions, please visit the CCRS User Guide.