"Living the Innovator's Lifestyle" Presented by Rob Wilson, Professional Speaker, Author and Storyteller
PMI Atlanta Healthcare and Technology Forums combine this month to bring you an environment for Project Managers to adopt and benefit from the latest heatlhcare technology in their professional life and career. Come network with your peers and across both healthcare and technology industries!
Presentation
The Innovator's Lifestyle: Harnessing Innovation for Fun & Fortune!
Innovation isn't just for big corporations. Everyone can benefit from learning how to think more creatively: from making their business more competitive to simply getting more out of life. Rob Wilson's The Innovator's Lifestyle will help you:
Make more money
Solve problems faster
Recognize opportunities
Handle change easier
Boost Your Self-Esteem
When you begin to think like an innovator, you will use creative thinking in every aspect of your life. You will adapt to change like never before. Problem solving becomes a snap. You'll discover new ways to differentiate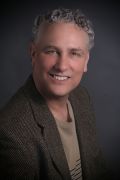 your company from the competition and boost your bottom line. When you approach life like an innovator, it energizes you and gives you feelings of empowerment. You'll be able to embrace the new; and best of all, you'll recognize opportunities that others will miss.
Biography
Award-winning writer and speaker, Robert Evans Wilson, Jr. works with companies that want to be more competitive through innovation, and with people who want to think more creatively. Rob is the author of the internationally syndicated column on innovation, achievement, and leadership: The Un-Comfort Zone which runs in Psychology Today and more than 300 other publications. He is also the author of four books including the inspirational book: Wisdom in the Weirdest Places. For more information on Rob, please visit his website at RobWilsonSpeaker.com.

When
Tuesday, November 27, 2018, 5:00 PM - 7:00 PM
Where
Hewlett Packard Enterprise, 5555 Windward Parkway, Alpharetta, Georgia 30004
770-343-4339
**Note: In support of HP security guidelines, kindly be prepared to provide a picture id to the HPE Security personnel at the HPE Lobby.**
Fees
PMI Atlanta Member: $12.00, Early Bird Rate $10.00 through November 20th
Non-Member: $15.00, Early Bird Rate $13.00 through November 20th
Forums no longer accept cash registrations at the door. Please register in advance or via credit card at the door.
Meeting content, presenter, and location are subject to change. Refunds will not be made for changes in meeting content, presenters, or locations.
PDUs
Earn 1 PDU
Talent Triangle Category: Strategic & Business Management

PDUs can be claimed here.
For detailed instructions, please visit the CCRS User Guide.