"Marketing and Project Management: PM Opportunities in Non-Technical Environments" presented by Jodi Bailey Gil
Thursday, July 20, 2017
6:00pm - 8:00pm
Join us for our networking event during Career Month! Meet PMI Atlanta leadership, members, and peers. We will have several recruiting firms on hand to discuss opportunities and guide you on your job search track.
Presentation Details
For all that project management offers to construction, software projects and infrastructure, other industries are embracing PM methodologies on non-technical undertakings. Consider Marketing? There has been an evolution in marketing over the past ten years and project management has evolved to support it. According to marketing and business consultant, Jodi Bailey Gill, marketers play well with technologists and can incorporate project management best practices into marketing projects – given the right guidance. Marketing also lends itself to opportunities for project managers looking for new career options. What type of projects will expose PMs to different types of marketing opportunities? Jodi will explore this question and the future of this unlikely partnership between marketing and project management.Join us as Jodi shares her experiences on the creative ways some innovative industries are embracing project management.
Biography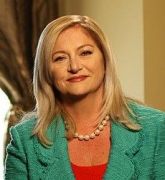 Jodi Bailey Gill is the founder and president of the Experts Bench Inc. (TEB), a Georgia-based international business providing expert marketing resources and managed services to marketing-intensive corporations. The company specializes in helping companies optimize their marketing activities through a range of staffing, consulting, and professional services.

Gill's history of entrepreneurialism includes Founder and CEO of venture-backed CPRi and VP Marketing with venture-backed ARC (through a successful IPO). Gill's career began with Procter & Gamble's Management Development Program during a period of aggressive and successful new product initiatives.

She is a frequent guest speaker on the topic of marketing and an expert on using project management methodology in non-technology environments, like marketing. Her insights will enlighten, inform, and make you considerably more powerful than you are today.
Special Thanks to Our Sponsors
PDUs
Earn 1 PDU
Talent Triangle Category: Strategic & Business Management
Registration
Space is limited. Snacks and non-alcoholic beverages will be provided. Cash bar is available.
COST:
Through
June 7th
Through
June 21st
Through


July 5th

Through
July 19th

Day of

Member Rate

$20.00
$25.00
$30.00
$35.00
$40.00

Non-Member Rate

$25.00
$30.00
$35.00
$40.00

$40.00
**Effective immediately - We will no longer be accepting cash/check for walk-ins**
Logging PDUs
PDUs can be claimed here.
For detailed instructions, please visit the CCRS User Guide.