Thursday, June 21, 2018
6:00pm - 8:00pm
Join us for the June Networking event. Featuring an extended networking session with peers and PMI Atlanta leaders, this event also provides a presentation to improve your project management and professional skills.
Presentation Details
In today's diverse work environments, project teams can be remote, in other countries, and from diverse backgrounds. It takes special skill to lead diverse groups. This networking session will present practical tips to help you be more impactful when working in diverse groups.
- What is Diversity & Inclusion Really About?
- Understanding, Valuing and Respecting Cultural & Ethnic Differences
- Communicating Across Cultures
Join presenter C. J. Bland for what promises to be an informative session for all.
Biography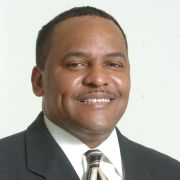 CJ Bland is the founder of Minority Professional Network, Inc (MPN). Launched in 1998, MPN has delivered proven, results-focused diversity training, recruiting and consulting solutions.
Bland is highly dedicated and committed to public service, volunteerism and community service. His numerous affiliations includes board member for the Atlanta Regional Commission (ARC) (2003-2012), and other honors too numerous to list. He was also named Most Influential Multicultural Business Leader by the Atlanta Business Journal.
As a consultant, Bland has worked with such notable companies as AT&T, Home Depot, NASA, NCR, SBC, Johnson Controls and Verizon Wireless.
He holds three degrees -- M.B.A. from the Univ. of Houston at Clear Lake; B.S. in Electrical Engineering from Southern Univ., and a B.S. degree in Physics from Dillard University.
To learn more about MPN, visit www.mpnDiversityJobs.com or www.MPNsite.com
Where
The Georgian Club, 100 Galleria Pkwy SE, Suite 1700, Atlanta, GA 30339
Registration
Space is limited. Snacks and non-alcoholic beverages will be provided. Cash bar is available.
COST:
Through
May 23rd
Through
May 30th
Through
Jun 6th
Through
June 20th
Day of


Member Rate




$20.00

$25.00

$30.00

$35.00

$40.00

Non-Member Rate



$25.00

$30.00

$35.00

$40.00

$40.00
**Effective immediately - We will no longer be accepting cash/check for walk-ins**
Logging PDUs
Earn 1 PDU:
PDUs can be claimed here.
For detailed instructions, please visit the CCRS User Guide.