"So You Are the PM! Now What?"
presented by Mark Moyle, Grady Health System 
Join us for breakfast at the Georgia International Convention Center for a great start to the day!  You will enjoy networking with peers, a hearty breakfast, and an engaging presentation.
Presentation
There are always situations that you encounter that education did not prepare you to face. Those unusual situations that do not fit into any framework. Project management is no different. Come and hear as 30 year IT veteran Mark Moyle introduces you to skills every PM needs but no one teaches.
Biography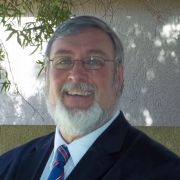 Mark has been working in IT since 1980 when he started as a part time computer operator. He later became a Programmer in the utility industry. Mark worked his way up the ladder and has held positions ranging from Programmer/Analyst to PM to CTO. He has worked in the utilities, finance, insurance, consulting and health care industries. He holds a BBA in Information Systems from GSU and a Master in Education from the University of Phoenix.
Mark currently leads the Project Management Office at Grady Health Systems. Mark has been married to his wife Barbara for over 20 years. They have three children, two grandchildren with number three on the way.
When
Thursday, November 16, 2017, 7:30 -9:00 AM 
Where
Georgia International Convention Center, 2000 Convention Center Concourse, Atlanta, GA 30337
Note: Subject to a $10 parking fee.
Fees
PMI Atlanta Member: $30.00, Early Bird Rate $25.00 through November 9th
Non-Member: $35.00, Early Bird Rate $30.00 through November 9th
Walk-ins are welcome at $40.00.
We no longer accept cash registrations at the door.  Please register in advance or via credit card at the door.
Meeting content, presenter, and location are subject to change. Refunds will not be made for changes in meeting content, presenters, or locations. 
Logging PDUs
Earn 1 PDU
Talent Triangle Category:  Leadership
PDUs can be claimed here.
For detailed instructions, please visit the CCRS User Guide.