"Project Team Members: Assets or A**es? Successfully Managing Your Human Resources to Move Your Project Forward!"
Presented by Sheree Knowles, Founder and Chief HR Officer
Join us for breakfast at the Georgia International Convention Center for a great start to the day! You will enjoy networking with peers, a hearty breakfast, and an engaging presentation.
Presentation
Along with monitoring the "triple constraints" of time, cost, and quality, you must successfully manage the people on your project team. Identifying the right talent for your team is just the first step. You'll also need to keep them engaged and committed to completing their deliverables. It is especially challenging when they don't report directly to you. In this workshop, you'll learn techniques that you can utilize to successfully manage the people on your project team and ensure that your project is completed on time and on budget!
Biography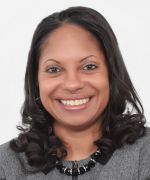 Sheree Knowles is a talented executive with over 20 years of HR leadership experience. She is the Chief Executive Officer for HR Knowledge Source (HRKS) and Founding Partner for Human Capital Consultants Consortium (H3C), HR advisory and consulting firms. Prior to launching HRKS and H3C, Knowles served as an HR Executive for organizations with a presence in regional and national markets. Through both firms, Sheree works with clients in variety of industry segments including, but not limited to: nonprofits; government; technology; higher education; construction; supply chain management; logistics and distribution; automotive; professional services such as litigation and commercial insurance. She and her team provide HR consultancy services to companies on a variety of matters such as recruitment, training, compensation, employee relations, HR compliance, performance management, and much more.
Ms. Knowles is a highly regarded leader, facilitator and professional speaker. She is best known for her ability to build HR departments from the ground up (people, policies, processes and technology). She is an accomplished practitioner who has achieved multiple certifications and designations throughout her career including: SPHR; CPM (Certified Project Manager); MBTI (Myers-Briggs); DiSC. Sheree is a "generalist" by heart, preferring to work in all aspects of human resources. She enjoys talent acquisition, talent & performance management, employment law compliance, training & development, mergers & acquisitions and health & wellness. She is passionate about engaging and motivating employees, developing better leaders as well as building capabilities through organizational design, training & workforce optimization. Ms. Knowles is also committed to the development of emerging HR leaders and entrepreneurs.
Ms. Knowles often speaks on panels and conducts workshops for HR professionals and small business owners. She has presented to at SHRM Atlanta's Conference, the HR Star Conference, the North Metro Employer Committee, the Small Business Expo, ULGA Capital & Capacity Forum, the NAAAHR National Conference, and many others. Ms. Knowles is actively involved in several professional organizations including the Cobb Chamber of Commerce CEO Roundtable, Human Resources Leadership Forum (HRLF), Society for Human Resource Management (SHRM), and the Urban League of Greater Atlanta. She serves as the Senior Vice President/Chief Operations Officer for the National Association of African American in Human Resources (NAAAHR) Atlanta Board.
When
Wednesday, June 6, 2018, 7:30 -9:00 AM
Where
Georgia International Convention Center, 2000 Convention Center Concourse, Atlanta, GA 30337
Note: Subject to a $10 parking fee.
Fees
PMI Atlanta Member: $30.00, Early Bird Rate $25.00 through May 30th
Non-Member: $35.00, Early Bird Rate $30.00 through May 30th
Walk-ins are welcome at $40.00.
We no longer accept cash registrations at the door. Please register in advance or via credit card at the door.
Meeting content, presenter, and location are subject to change. Refunds will not be made for changes in meeting content, presenters, or locations.
Logging PDUs
Earn 1 PDU
Talent Triangle Category:
PDUs can be claimed here.
For detailed instructions, please visit the CCRS User Guide.