Wednesday, December 5, 2018 to Friday, December 7, 2018
9:00am - 5:00pm ET
Agile has made its way into the mainstream – it's no longer a grassroots movement to change software development. Today, more organizations and companies are adopting this approach over a more traditional waterfall methodology, and more are working every day to make the transition. To stay relevant in the competitive, professional world, it's increasingly important that professionals can demonstrate true leadership ability on today's software projects. The Project Management Institute's Agile Certified Practitioner (PMI-ACP) certification clearly illustrates to colleagues, organizations or even potential employers that you're ready and able to lead in this new age of product development, management and delivery.
This PMI-ACP exam prep training not only prepares you to lead your next Agile project effort, but ensures that you're prepared to pass the PMI-ACP certification exam. This course provides a proven combination of class learning and testing that prepares students for some of the most difficult of testing situations. Questions are designed to allow you to learn through practice so that you will be able to apply what you have learned for the exam.
Course Objectives:
Pass the Agile Certified Practitioner (PMI–ACP) Exam
Understand Agile principles and practices which will transform team performance and improve customer satisfaction
Acquire valuable insights into how you can empower and inspire your team
Discover techniques to more actively manage a project's scope to help better ensure the delivery of the best product possible, even if that differs from what was planned
Learn to better know and collaborate with customers for better results
Learn the most powerful metrics to employ to ensure that teams continuously improve their development and delivery
Avoid the pitfalls many teams fall into when adopting Agile practices
Gain powerful insights, techniques and skills to successfully coach a new or existing agile team
Arm yourself with the latest industry knowledge on how to manage dynamic projects in the most unforgiving environments
Learn why studies have shown Agile teams are significantly happier with their work, and ensure this benefit for your own team
Who should attend?
This PMI-ACP exam prep is designed for anyone who is considering the use of an Agile PM methodology for software development, including:
Project Managers
Program Managers
Analysts
Developers
Testers
IT Managers/Directors
Software Engineers
Software Architects
Software Managers
Testing Managers
Team Leaders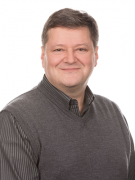 Instructor
Razvan Radulian, MBA, PMP, ICP, ICP-BVA brings over 20 years of business and IT experience both as an Analyst and as Project Manager. He is an expert in Business and Enterprise Architecture, Business Analysis, Business Process Analysis, User Experience, OOAD and UML within the Pharmaceutical, Clinical Trials, Clinical Testing, Non-Profit and Training industries. Razvan has used a wide-range of methodologies from highly formal like Waterfall to highly adaptive like Agile and Scrum.
Prior to becoming a full-time Trainer and Consultant, Razvan spent 11 years with GlaxoSmithKline as a Systems Analyst and Integration Manager developing and maintaining business analysis strategies, processes, standards and tools. At GSK, Razvan facilitated, analyzed, documented and shared lessons learned and best practices throughout the organization. There, he aslo conducted and facilitated training to other Business Analysts, System Analysts and IT Employees. After his time at GSK, Razvan took his knowledge and expertise and consulted for two Clinical Testing organizations Health Decisions and Quintiles. During the the time he was consulting for Health Decisions and Quintiles, Razvan discovered his passion for sharing his expertise and helping organizations develop, implement and maintain business analysis strategies.
Razvan is an active speaker in local and global professional organizations including International Institute of Business Analysis (IIBA), Business Process Simulation Working Group and is a mentor for MicroMentor.
Specialties: Business/Enterprise Architecture, Business Analysis, Business Process Analysis/Management, User Experience/Usability, Agile and Scrum for all ranges of users
Fees
Member: $1,195
Non-Member: $1,482
PDUs
PMP/PgMP: 21 / PMI-ACP: 21
Technical: 21 / Leadership: 0 / Strategic: 0
Location
Saint Leo University (Room 8)
3555 Koger Blvd.
Duluth, GA 30096
Please note that walk-ins on the same day as class are not allowed. Registration must be completed on-line in advance of RSVP date provided in course description.
* For information on the event, please contact Certification Exam Prep Chair