"The Start-Up Project: Initiating" 
presented by  Dayo Ajao RnD Labz, Inc./CEO and Founder
PMI Atlanta Technology Forum provides an environment for Project Managers to adopt and benefit from the latest technology in their professional life and career. The forum also plans to bring speakers to discuss & share the best practices in technology.
Presentation 
Dayo Ajao will moderate a panel-led symposium
Shouldn't there be an easy to read blueprint on how to start a successful technology Start up? 
During our October PMI Atlanta Technology Forum will feature a symposium to explore creating a practical projectized paradigm around the formation and management of a successful technology Startup. 
Stage 1: Initiating the Idea! 
The panel will consist of a Venture Capital, Two Startup Founders and a senior Project Manager Expert.  The panel will explore how we can utilize cutting-edge technologies and predictive analytics to continuously assess risks and increase our odds for Startup Success.
During this engaging platform, everyone in attendance will have a voice in shaping the development of the framework.
Biography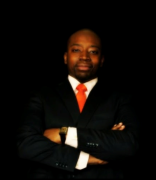 Dayo Ajao PMP - CEH is a Software Automation Engineer by day and a Startup founder by night.  He started his career in 2006 at Goldman Sachs - helping the firm launch its first proprietary talent assessment tool.  
He then moved on to other notable institutions such as Morgan Stanley, Viacom and Publicis where he lead/implemented the automation transition for many global brands.  Dayo enjoys working on his Startup, learning Java and automating things, photography and long scenic walks.
Light refreshments and beverages will be provided.

When
Tuesday, October 24, 2017, 5:00 PM - 7:00 PM
Where
Hewlett Packard Enterprise, 5555 Windward Parkway, Alpharetta, Georgia 30004
770-343-4339
**Note: In support of HP security guidelines, kindly be prepared to provide a picture id to the HPE Security personnel at the HPE Lobby.**
Fees
PMI Atlanta Member: $12.00, Early Bird Rate $10.00 through October 17th
Non-Member: $15.00, Early Bird Rate $13.00 through October 17th
Forums no longer accept cash registrations at the door.  Please register in advance or via credit card at the door.
Meeting content, presenter, and location are subject to change. Refunds will not be made for changes in meeting content, presenters, or locations. 
PDUs
Earn 1 PDU
Talent Triangle Category: Strategic and Business Management
PDUs can be claimed here.
For detailed instructions, please visit the CCRS User Guide.