"The Power of Imagination -How Bitcoin has Unleashed a New Era of Innovation" presented by Peter Saddington, Founder of Yen.IO - Worlds First Social Cryptocurrency Exchange
PMI Atlanta Technology Forum provides an environment for Project Managers to adopt and benefit from the latest technology in their professional life and career. The forum also plans to bring speakers to discuss & share the best practices in technology.
Presentation
With the emergence of Bitcoin, we are moving into a new era of industry innovation. In the area of trade and finance. As an operator of a crypto-startup, let's dive into the power of imagination and how you can use it to not only solve problems for your clients, but for areas of your life where you are at a dead end.
Biography
Peter Saddington is the founder of yen.io, the worlds first social cryptocurrency exchange and in his previous past ran a successful research and analytics consultancy and has been integral in multi-million dollar Agile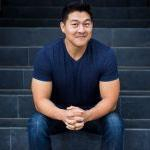 Transformation projects with some of the biggest Fortune 500 companies, including Cisco, T-Mobile, Capital One, Blue Cross Blue Shield, Aetna, Primedia, and Cbeyond. He is a sought-after speaker at many industry events and is a Certified Scrum Trainer (CST). He has also received three master's degrees, one of which is in counseling, and provides life-coaching services in addition to his consultancy.

When
Tuesday, June 26, 2018, 5:00 PM - 7:00 PM
Where
Hewlett Packard Enterprise, 5555 Windward Parkway, Alpharetta, Georgia 30004
770-343-4339
**Note: In support of HP security guidelines, kindly be prepared to provide a picture id to the HPE Security personnel at the HPE Lobby.**
Fees
PMI Atlanta Member: $12.00, Early Bird Rate $10.00 through June 19th
Non-Member: $15.00, Early Bird Rate $13.00 through June 19th
Light refreshments and beverages will be provided.
Forums no longer accept cash registrations at the door. Please register in advance or via credit card at the door.
Meeting content, presenter, and location are subject to change. Refunds will not be made for changes in meeting content, presenters, or locations.
PDUs
Earn 1 PDU
Talent Triangle Category: Strategic Business Management

PDUs can be claimed here.
For detailed instructions, please visit the CCRS User Guide.