"PMO Governance Case Studies" 
presented by Dan Petell Sr. IT Director, Equifax
The PMI Atlanta Governance Forum has established a premier collaboration and networking experience for Project/Program Managers and those involved with PMOs – to share challenges, trends, leading practices, and thought leadership.
Governance practitioners typically include members from strategic, corporate, and operational management. Attendees will find this forum beneficial and should gain invaluable, just-in-time insight for existing business challenges.
Presentation
An Interactive workshop that will involve all participants in diagnosing and recommending solutions to a problem statement brought forth by a pre-selected volunteer
As a follow up to the October 2016 PMI Governance Forum meeting where Dan Petell, Sr. Dir. from Equifax, presented "Know What Value You Are Bringing to the Organization"
This is a follow-on workshop that will focus on a PMO challenge request submitted by one of our Governance Forum Volunteers.  The specific challenge is the formation of a new PMO.
The result of the workshop will be an action plan that is developed through recommendations from the attendees.  To participate in the workshop each attendee will be asked to maintain confidentiality and not repeat specifics outside of the workshop.
The workshop, which will be led by Dan Petell, will be highly interactive:
Starts with presentation of the challenge
Followed by questions pertaining to the challenge from the attendees
A breakout session to create assessments and recommendations to address challenge and achieve higher value
Wraps up with the challenge owner committing to further actions
Biography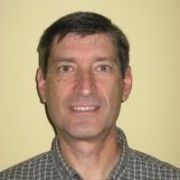 BBA in Accounting
Certifications in project management (PMP), agile (CSM, SA, SP) and process improvement (SSBB)
Experience (Accounting 10 years, Operations 3 years, Sales 2 years, IT 25 years)
Career Highlights

– Designed shared services structure while implementing a Procurement Technology Program for a $5B organization in the financial services industry
– Established and managed a Portfolio Management Office to prioritized enterprise wide initiatives for the CFO within  a $5B organization in the financial services industry
– Established and managed a Technology Compliance PMO to support SOX, security and asset management within a $8B media company
– Lead Modernization Program for a $2B organization in the insurance industry with $90M in benefits through developing and optimizing a business capability modelling. Created Program management framework, process and standards as part of managing the program
– Designed version 2.0 for new product innovation for a $2B organization in the financial services industry modifying engagement model to support market testing
Light refreshments and beverages will be provided.

When
Wednesday, October 25, 2017, 5:30 PM - 7:30 PM
Where
Global Payments, 10 Glenlake Parkway NE, Atlanta, GA
(770) 829-8000
Fees
PMI Atlanta Member: $12.00, Early Bird Rate $10.00 through October 18th
Non-Member: $15.00, Early Bird Rate $13.00 through October 18th
Forums no longer accept cash registrations at the door.  Please register in advance or via credit card at the door.
Meeting content, presenter, and location are subject to change. Refunds will not be made for changes in meeting content, presenters, or locations. 
Logging PDUs
Earn 1 PDU
Talent Triangle Category: Strategy & Business Management
PDUs can be claimed here.
For detailed instructions, please visit the CCRS User Guide.