"Improving Mindfulness"
presented by Dr. Henry M. Carter, H.M. Carter and Associates and Manly Deeds Inc.
Wednesday, October 25, 2017
6:00pm - 8:00pm
Join us for the October Networking event. Featuring an extended networking session with peers and PMI Atlanta leaders, this event also provides a presentation to improve your project management and professional skills.
Presentation Details
Life constantly demands our attention, but when we become fixated on the past or worried about the future, we often miss vital information in our present situations. Cultivating a state where you are consistently aware of your present moment is not impossible, but it takes practice. Nevertheless, by learning to abide in the present, you acquire a sense of perspective that can allow you to learn from the past without it overwhelming you with resentment and regret, and plan for the future without it overwhelming you with anxiety or dejection.
You will leave with:
Define mindfulness
Develop techniques to make oneself more attuned to the present moment
Understand the value and utility of one's emotions
Learn how to identify and counter distorted thinking
Learn how to cultivate genuine positive emotions
Become more fully present in social interactions
Biography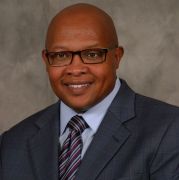 Dr. Henry M. Carter has his B.S Degree in Psychology and Criminal Justice, Masters of Business Administration (MBA) and his Doctorate of Business Administration. Dr. Carter is an author, life coach and national trainer. He has 25 yrs. of community and leadership development experience.
Dr. Carter served as an Executive Director and Operation Manager for the YMCA and as the Director of Atlanta Technical College Institute for Males. Dr. Carter is the Founder and CEO of Manly Deeds Inc. an organization that provides post-secondary preparation, personal and professional development skills for boys and men of color.
Dr. Carter is also the President of H.M. Carter and Associates a company that offers consulting, workshops, seminars and public speaking. The company services provide their clients with the knowledge and skills necessary to improve their work performance and communication abilities.
Where
The Georgian Club, 100 Galleria Pkwy SE, Suite 1700, Atlanta, GA 30339
Registration
Space is limited. Snacks and non-alcoholic beverages will be provided. Cash bar is available.
COST:
Through
Oct 3rd
Through
Oct 10th
Through
Oct 17th
Through
Oct 25th
Day of


Member Rate




$20.00

$25.00

$30.00

$35.00

$40.00

Non-Member Rate



$25.00

$30.00

$35.00

$40.00

$40.00
**Effective immediately - We will no longer be accepting cash/check for walk-ins**
Logging PDUs
Earn 1 PDU: Leadership
PDUs can be claimed here.
For detailed instructions, please visit the CCRS User Guide.