The Agile Forum meetings offer an opportunity for professional networking and knowledge sharing with other agile practitioners as well as provide a learning environment for professionals interested in learning about agile techniques. Everyone is welcome to participate.
Presentation: "Why Transformations Fail in Large Enterprises, and What You Can Do About It" presented by Rick Austin, LeadingAgile, LLC
Special Thanks to Our Sponsor:

Light refreshments and beverages will be provided.
Earn one PDU for attending this event.
When
Tuesday, February 21, 2017
6:00 PM - 8:00 PM
Where
Matrix Resources
1000 Abernathy Road
Suite 500
Atlanta, Georgia 30328
Fees
PMI Atlanta Member: $12.00, Early Bird Rate $10.00 through February 14th
Non-Member: $15.00, Early Bird Rate $13.00 through February 14th
Please note: Effective May 2016, Forums will no longer accept cash registrations at the door. Please register in advance or via credit card at the door.
Walk-ins are welcome at the Non-Member rate.
---
Presentation Details:
Agile works great, when it works. It tends to be most successful in small companies, with small teams that can work completely independently of others. It tends to be most successful in organizations that are designed for adaptability, those that don't need predictability. It tends to fail when more teams are involved, when there are dependencies between them, and when predictability matters. Even though we're "doing Scrum", it just doesn't yield the promised benefits. When agile fails it can be disappointing and costly. People get blamed, agile gets blamed, the training gets blamed, and the organizational culture gets blamed. Yet companies keep trying. Many companies make multiple attempts to transition to agile because they've bought in to the underlying principles of agile and see it as a solution to their problem hitting dates, their long time to market, their slow return on investment, and their quality problems.

In this talk we'll examine the 3 conditions necessary for agile success and a briefly cover the myriad of things that destroy an organizations ability to create those conditions. We'll discuss why starting an agile transformation with Culture or even Training and Coaching on agile practices isn't the solution. We'll examine why the ultimate solution begins with putting in place the certain organizational structures, particularly stable agile teams and cross-functional teams at the product owner, program, and portfolio layers. This creates an environment in which agile can begin to stick, can begin to deliver value, and creates a platform from which we can move on to increased agility.
Talent Triangle Category: Strategy & Business Management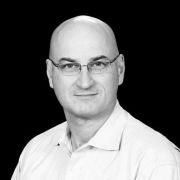 With over 20 years of software development experience, Rick comes to LeadingAgile as an expert in the financial services industry. Rick has worked for such companies as Antinori Software, Integrated Benefit Systems, Fiserv, and Turner Broadcasting. He has experience in applying agile to small teams, large distributed teams, and organizational change management. Rick's self-proclaimed passion is "helping teams excel by improving the craft of software development by leveraging an agile approach with a healthy dose of technical practices." He believes that the next frontier for Agile is moving it from small teams, up through the enterprise, all the way in to business strategy. Rick's experience in large financial services enterprise makes him the ideal candidate to help these companies transform their delivery capabilities to better meet their customer and market needs.

*Due to a scheduling conflict, Rick will be replacing Andrew Fuqua as our February speaker.
Logging PDUs:
For detailed instructions, please visit the CCRS User Guide.