The PMI Atlanta AEC Forum is a focus group that hosts regular events with ranging topics in the architectural, engineering, and construction fields. We will show the importance of solid project management in these related fields of study.
Presentation: "Energy Security: The fundamental way forward" presented by Dr. Toks Onabanjo
Light refreshments and beverages will be provided.

Earn one PDU for attending this event.
When:
Tuesday, March 14, 2017, 6:00 PM - 8:00 PM
Where:
Experis Engineering
7000 Central Pkwy NE, Suite 200 Conference Room
Atlanta, Georgia 30328
Fees:
PMI Atlanta Member: $12.00, early bird rate $10.00 before March 7th
Non-Member: $15.00, early bird rate $13.00 before March 7th
Please note: Effective May 2016, Forums will no longer accept cash registrations at the door. Please register in advance or via credit card at the door.
---
Presentation Details:
Energy security has an important bearing on achieving national economic development goals and improving the quality of life of the people. World's dependence on crude oil will continue for most part of the 21st century but the continued dependence on crude oil is loaded against it with inherent price volatility linked to finite global reserves.
In addition, global warming, caused largely by greenhouse gas emissions from fossil fuel energy generating systems, is also a major concern. So, there is a need to develop alternate fuels like non-conventional sources, considering the aforesaid two concerns.
This presentation describes the solar energy, one of the non-conventional sources and different ways of using it to convert to electric energy.
Talent Triangle Category: Technical Project Management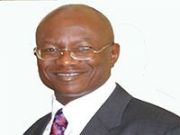 The professional career of Toks debuted when he won the fellowship awards from European Economic Commission twice in 1980 for a Master's degree program study in National Development and Project Planning, and in 1985 for another Master's degree program study in Business System Analysis and Design. He more or less followed the steps of his father who won scholarships twice to study in UK.
Toks was invited to IBM research triangle institute in 1981 when IBM first brought out its first PC and this inspired him further into Information Communication Technology (ICT) and project management; these experiences tremendously influenced his professional path.
His experience includes many years as a Director of Computer Services Department, Lagos State and that of project planning and system development. He is the founder, President and CEO of International Information and Application, IITA, Inc. and President, International Institute of Technology & Application, both in Atlanta.
Toks has managed projects in US, Europe and Africa and has organized international forums on business development, management and legislative leadership conferences. He served as a member of advisory council of Georgia Africa chamber of commerce for many years, currently the CEO: Pan African American Chamber of Commerce, US, Secretary of Nigerian Diaspora Diagnostic and Trauma Foundation (NDDTF) and the Chairman Technical and Design committee of NDDTF.
Toks has written several position papers and articles on business system analysis and design, project planning and project management. He has the following degrees and certifications; Project Management Institute certification viz. PMP #1350568, and Agile Certified Practitioner (PMI ACP) - PMI-ACP #1630331, Certified Health Record Specialist (CEHRS) Master of Education, Georgia State University, Atlanta, Master of Business System Analysis and Design, City University, London, Master of National Development and Project Planning, University of Bradford, UK, Postgraduate Computer Science, University of Lagos, Bachelor of Science, Agricultural Economics, University of Ibadan.
REFERENCES / VIDEO LINKS:
http://www.iitaedu.org
http://www.iitainc.com
http://www.paachamber.com
https://www.linkedin.com/in/toks-onabanjo-pmp-pmi-acp-mpm-fncs-cehrs-cehris-4570031a
Logging PDUs:
For detailed instructions, please visit the CCRS User Guide.