The PMI Atlanta Healthcare Forum has 9 planned sessions throughout 2017. Proposed topics include IT & IT PMO in Healthcare, Healthcare SME/Domain Forums such as Clinical, Laboratory, Research, Tomorrow's Healthcare & Government practices/law, Thought Leadership in Healthcare, and Innovation in Healthcare Technology.
Keynote Presentation: "What to Do When You Don't Know What to Do: The Joys of Non-Specific SOWs" presented by Brett Byrnes, MBA, PMP, Project Manager, nThrive (formerly MedAssets)

Light refreshments and beverages will be provided.
Earn one PDU for attending this event.
When
Wednesday, March 15, 2017
6:00 PM - 8:00 PM
Where
Philips Healthcare
13560 Morris Road
PHA University Room
Alpharetta, Georgia 30004
770-510-1444
Fees
PMI Atlanta Member: $12.00, Early Bird Rate $10.00 through March 8th
Non-Member: $15.00, Early Bird Rate $13.00 through March 8th

Please note: Effective May 2016, Forums will no longer accept cash registrations at the door. Please register in advance or via credit card at the door.
---
Presentation Details:
When I'm asked what I do, my answer is, "I manage expectations." Managing expectations seems to encompass all the responsibility a Project Manager has on a project. Project expectations have their foundation in communication that typically occurs during an upfront process; possibly the sales process, but not always.

The PM may or may not have been present or taken part in that communication. The client representative on the project may not have been present for that communication. And who knows what interpretation of the communication anyone left the conversation with? Tranquilo! You always have the Statement of Work, right? Of course you don't. So, what do you do?

This discussion will explore some of the reasons why a clear, concise SOW is not always available when the PM begins work and what might be done to avoid meltdown and total project failure.
Talent Triangle Category: Leadership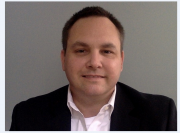 Brett's project management career in the healthcare industry began as a Project Leader in the development of single-use, disposable medical products for U.S. and European surgical-suite applications. His work emphasized client product requirement definition; translating requirements to technical function and design for manufacturability; project scope definition; and project task monitoring/controlling for product and project quality assurance. After 8 years of progressive learning experiences that included a brief stint as a Sales Consultant for a Durable Medical Equipment provider, Brett completed his MBA in Global Business Strategy at the Georgia Institute of Technology. Brett currently works as a Project Manager in Implementation Services for a patient-to-payment hospital software solution provider.
Meeting content, presenter, and location are subject to change. Refunds will not be made for changes in meeting content, presenters, or locations.
Logging PDUs:
For detailed instructions, please visit the CCRS User Guide.