PMI Atlanta Technology Forum provides an environment for Project Managers to adopt and benefit from the latest technology in their professional life and career. The forum also plans to bring speakers to discuss & share the best practices in technology.
Keynote Presentation: "Concept to Reality – Successfully Sell Ideas and Secure Executive Funding" presented by Sarah Ming Hsi, MARTA / AGM of Technology/CIO
Special Thanks to Our Sponsor:

Light refreshments and beverages will be provided.
Earn one PDU for attending this event.
When:
Tuesday, February 28, 2017
5:00 PM - 7:00 PM
Where:
Hewlett Packard Enterprise
5555 Windward Parkway
Alpharetta, Georgia 30004
770-343-4339
**Note: In support of HP security guidelines, kindly be prepared to provide a picture id to the HPE Security personnel at the HPE Lobby.**
Fees
PMI Atlanta Member: $12.00, Early Bird Rate $10.00 through February 21st
Non-Member: $15.00, Early Bird Rate $13.00 through February 21st
Please note: Effective May 2016, Forums will no longer accept cash registrations at the door. Please register in advance or via credit card at the door.
---
Presentation Details:
Technology executives are requiring input from a widening group of influencers for key decisions and project funding. Join us at the PMI Technology Forum and share MARTA's CIO, Sarah Hsi's insights on the decision making process for senior IT executives. Ms. Hsi will also address staying relevant in the technology space and highlight initiatives and projects from the new technology roadmap for MARTA around applications, infrastructure and cloud solutions
Talent Triangle Category: Strategy & Business Management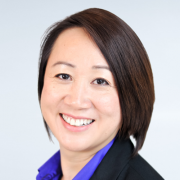 Sarah Ming Hsi serves as the Assistant General Manager of Information Technology and Chief Information Officer for the Metropolitan Atlanta Rapid Transportation Authority (MARTA). She leads the IT team to provide efficient, reliable, cost-effective and responsive technology services to internal technology users and external riders throughout the MARTA system. In addition to implement, operate and maintain all technology hardware, software and data centers for the organization, she is also responsible for setting the IT strategies, policies and procedures and overall management and direction of the company's technology investments. In the CIO role, her duties include mission critical systems support, technology programs and projects management, financial and resource planning, technology acquisition, data center operations, information security and enterprise architecture.

Hsi has been with the Authority for over 13 years. During her tenure at MARTA, she was instrumental in implementing various mission critical applications for the Authority, including Automated Fare Collection, Automated Vehicle Locator and Enterprise Resource Planning systems. She reduced the cost of IT and increased internal customer satisfaction rate by 20 points. Hsi introduced Wi-Fi on buses and Mobile Payment system for MARTA riders. She built a public and private partnership to design and install the cellular network for underground stations and tunnels. Currently, Hsi is organizing MARTA's first Hackathon near Tech Square.

Before joining MARTA in 2002, Hsi held various IT-related positions at AT&T, BP Whessoe Coggins Systems, Bass Hotels & Resorts and Hitachi Data Systems. She also worked as a consultant for the Department of Defense and Fulton County Court Systems.

Hsi received her Bachelor of Science degree, magna cum laude, from Georgia State University and her executive Master of Business Administration from Georgia Institute of Technology. She has earned certifications as an Oracle database administrator, smart card industry professional and Six Sigma Green Belt. She is a certificated project management professional (PMP) and program management professional (PgMP) from the Project Management Institute. Hsi was recently honored by the Georgia CIO Leadership Association and was awarded 2016 Georgia CIO of the Year award for the public sector
Meeting content, presenter, and location are subject to change. Refunds will not be made for changes in meeting content, presenters, or locations.

Logging PDUs:
For detailed instructions, please visit the CCRS User Guide.