"You're Hired the Agile Way" -- A Recruiter Panel Discussion
Moderator: Joshua Jacks
Panelists: Chris Gegoudas (Recruiter), Brandon Goodson (Recruiter), Nicole Plaisted (Business Manager), Dalas Burns (Recruiter), Rachel Howard (HR professional), Lisa Leff (Director of Recruiting)
The Agile Forum meetings offer an opportunity for professional networking and knowledge sharing with other agile practitioners as well as provide a learning environment for professionals interested in learning about agile techniques. Everyone is welcome to participate.
Presentation
We will be hosting a career-oriented forum featuring a panel of important key players (i.e. corporate recruiters, HR professionals, placement companies, and hiring corporations) that specializes in the Project Management and Agile placement and opportunities. This panel will focus on providing tips and pointers to professionals looking to obtain positions in agile project management, scrum, or similar.
We will be hosting a career-oriented forum featuring a panel of important key players (i.e. corporate recruiters, HR professionals, placement companies, and hiring corporations) that specializes in the Project Management and Agile placement and opportunities. This panel will focus on providing tips and pointers to professionals looking to obtain positions in agile project management, scrum or similar.
The discussion will include but may not be limited to the following:
Ways to measurably improve career prospects and earning potential,
Degrees/certifications that will assist in landing an agile role (i.e CSM, PMI-ACP, etc). Is there a premium over regular PMs?
30 second resume glance overview (sample template will be provided)
Top 5 hard and soft skills that are in high demand for these roles
Attributes that are necessary for these roles (i.e. ability to lead Scrum team, etc.)
How to best present oneself for these role, without having Agile experience.
During this interactive session, questions will be captured from attendees during registration and presented during the forum discussion along with receiving valuable insight from our panelists.
Biography
Moderator: Joshua Jacks
Joshua began leading teams and organizations in Metro Atlanta in order to drive transparency, change, performance, and innovation. For nearly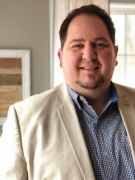 25 years, Joshua has focused on solutioning cutting edge products and "ways of working" that have brought increased effectiveness and profitability to Fortune 50 organizations and Startups alike. For the last 15 years, his passion has transitioned from systems and networks-related management and consulting to that of organizational and leadership transformation, adoption of agility in all methodologies, "principle" improvement, and enterprise coaching.
Working with many different approaches, Joshua is dedicated to jumping right into the midst of organizational challenges. His jovial and lighthearted professionalism help make sometimes difficult transitional periods relaxed and natural. He also uses his background in family counseling and service as just one tool in his toolbox to help others learn to overcome structural impediments.
Joshua's focus areas in both coaching and speaking are the sociology and make up of high performing agile teams, identifying practical solutions for impediments to agile transformation, applying agility across non-IT organizations, agile startups, transitioning PMOs, mentoring effective team members, and much more. He uses humor (story time), hands-on exercises, and practical knowledge to create an atmosphere of ease and excitement.
In addition to his professional life, Joshua lives Agile at home with his family to organize their hectic life of school and extracurricular activities. He resides with his wife and three children in rural West Georgia. He is an avid musician as well as a music and movie enthusiast.
Joshua currently serves as Director of Transformation for MATRIX Resources.
Panelists:

Chris Gedgoudas is the recruiting manager at Matrix Resources, IT staffing and professional services company, providing expertise in IT staffing, agile transformation, and digital transformation. Chris has been an integral team member with Matrix Resources as he works closely with his team to help find opportunities that suit his client's needs and interests. Chris has been a part of the Matrix Resources family over the past seven years and brings a wealth of knowledge from a recruiting perspective that is applicable to the agile and project management industry.
====
Dalas Burns – TRC Professional Solutions/ Senior Technical Recruiter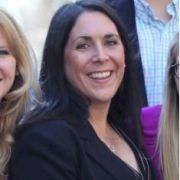 Dalas Burns is a senior recruiter at TRC Professional Solutions where she is considered a "go-getter" as she is enthusiastic and determined to help her clients find their ideal role and tackles any obstacle . Dalas takes pride in developing and maintaining relationships with each person she comes in contact with from senior leadership to candidates seeking opportunities to ensure they she is their advocate to accommodate their needs and interests.
====
Nicole Plaisted – TRC Professional Solutions/ Business Development Manager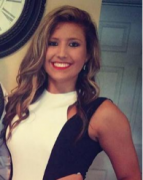 Collaboration award winner Nicole Plaisted has always had a passion for connecting people. From friends to colleagues the extraordinarily driven professional is always looking for new ways to create mutually beneficial relationships that last. Nicole leads the Information Technology vertical for TRC Professional Solutions located in Dunwoody. Dedicated to diving deep into the industry, she provides a wealth of knowledge to her candidates offering them a clear look at where in the industry they can be successful and providing her clients imperative information on what candidates are looking for. A representation of the reliability and credibility of TRC, Nicole consistently delivers professional and positive results to her clients and candidates.
====
Brandon Goodson – Strive Consulting, Recruiting and Training Specialist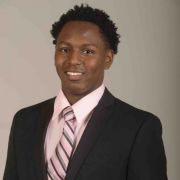 Brandon is a Recruiting and Talent Specialist at Strive Consulting, a privately owned, national company providing expertise in management consulting, technology enablement, and data and analytics practice. Strive Consulting offers to help solve complex problems with innovative initiatives to help their clients achieve their goals and needs offering strategic advisory, project deliver and staffing services. Brandon has been with Strive Consulting for almost one year and part of a team where the core values of "Be You, Be Inspirational, and be Extraordinary" are exemplified to help his clients find the new opportunities that aligns with their goals.
====
Rachel Howard – LeadingAgile, Chief Cultural Officer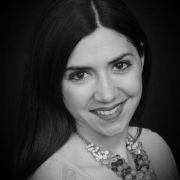 Rachel is a "people person" who has spent more than 20 years of her life in the field of recruiting and talent acquisition. She's passionate about engaging and developing talent, and she believes that a great culture starts with happy team members. As the Chief Cultural Officer at LeadingAgile, Rachel strives to connect the company and its people to our clients, so that—together—we can achieve a singular, cohesive vision.
Rachel's main focus is on "employee delight." She loves to help individuals develop and grow by enabling them to discover and explore a learning path that is most suitable for helping them achieve their personal and professional goals.
When Rachel isn't busy advocating for her team, or crafting cutting edge talent acquisition and retention strategies, she's an occasional speaker at conferences such as Agile and Beyond in Michigan and is a contributing member of the Agile Alliance.
====
Lisa Leff -- Genuent, Director of Recruiting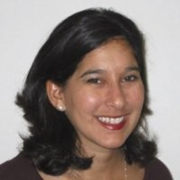 Information Technology Services Provider with 15+ years experience Specialties: Specialize partnering with Clients to placing IT Professionals including all levels of IT Managment (Project Managers, Program Managers, Sales, Pre-Sales, Development Managers, VP and CIO level as well).
====
Light refreshments and beverages will be provided.
When
Tuesday, October 16, 2018, 6:00 PM - 8:00 PM
Where
Matrix Resources, 1000 Abernathy Road, 3rd Floor Suite 300, Atlanta, Georgia 30328
Fees
PMI Atlanta Member: $12.00, Early Bird Rate $10.00 through October 9th
Non-Member: $15.00, Early Bird Rate $13.00 through October 9th
Forums no longer accept cash registrations at the door. Please register in advance or via your computer or smartphone at the door.
Meeting content, presenter, and location are subject to change. Refunds will not be made for changes in meeting content, presenters, or locations.
PDUs
Earn 1 PDU
Talent Triangle Category: Strategy
PDUs can be claimed here.
For detailed instructions, please visit the CCRS User Guide.