The PMI Atlanta Entertainment Forum launched in 2017! Our focus is expanding knowledge and appreciation of Project Management and its benefits in unconventional fields by providing informational, educational, and networking events for individuals in various roles in the entertainment industry.
Entertainment Industry = those businesses involved in providing entertainment
• Media – film, television, radio, theater
• Music
• Sports
• Fine arts
• Digital - Gaming
Presentation
Presentation: "Part 2 | Navigating Projects In A Product Management World Workshop"
Presented by: Gwen Ervin-Green, Technical Product Manager / Turner Digital Portfolio
Back in June, Gwen Ervin – Green was amazing at leading a thought provoking and stimulating workshop that left the audience wanting more. So back by POPULAR DEMAND, Gwen will be delivering part 2 of Navigating Projects In A Product Management World. This session will provide more practical applications for maneuvering strategically through the product management world.
Biography
Gwendolyn Ervin-Green is a seasoned technology pioneer with over 15 years of industry contributions within the arena of Program Technology &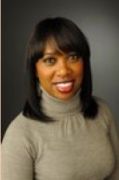 Development, Product & Strategy collectively. She joined Turner in November 2006. Since joining, she has served in multiple roles all within Turner's Technology organization. These roles have afforded her to lead an array of large scale product initiatives: NCAA March Madness Live, MLB on TBS, Direct-To-Consumer and efforts that span across all Turner's Digital Product Portfolio from discovery to product delivery.
Currently, Gwendolyn is a Technical Product Manager where she is responsible for developing strategies that advance and support Turner's Digital Portfolio. She is energized and humbled by the challenge of disruptive innovation at the intersection of product, design, and technology. Prior to Turner, she worked in various capacities as Developer, Data Analyst, Business Analyst, Senior Project Manager and Product Manager.
Gwendolyn earned her Bachelor's and Master's degrees in Mathematics and Computer Science from Alabama Agricultural & Mechanical University. Also, she received Associate and Master Certifications in Information Technology Project Management from George Washington University. She holds certifications respectively as a Certified Scrum Product Owner (CSPO) and a Certified Project Management Professional (PMP).
Gwendolyn has been a MIS Advisory Board Member at Atlanta Technical College for over 10 years and served as the Chairperson. She is a member of National Association for Multi-Ethnicity in Communications (NAMIC), Women in Cable Telecommunications (WICT), Women in Technology (WIT), Selected as Atlanta's Top 25 Women in Technology as part of WIT's Leadership Foundations Fall 2014 Class, Scrum Alliance, Project Management Institute (PMI), leads a Technical Council at Turner, and a proud member of Delta Sigma Theta Sorority, Inc. In her spare time, she volunteers for numerous events via her sorority and with the Leukemia & Lymphoma Society. She enjoys exploring new technologies, reading, watching sports or catching up with friends. Gwendolyn is a newlywed and new mom to her step son.
When
Thursday, November 15, 2018, 6:00-7:45 PM (6:00-6:30 PM - Networking)
Where
Manuel's Tavern, 602 North Highland Ave NE, Atlanta, GA 30307
Fees
PMI Atlanta Member: $12.00, Early Bird Rate $10.00 through November 8th
Non-Member: $15.00, Early Bird Rate $13.00 through November 8th
Forums no longer accept cash registrations at the door. Please register in advance.
Meeting content, presenter, and location are subject to change. Refunds will not be made for changes in meeting content, presenters, or locations.
Logging PDUs
Earn 1 PDU
Talent Triangle Category: Strategy & Business Management

PDUs can be claimed here.
For detailed instructions, please visit the CCRS User Guide.