Friday, November 2 - Saturday, November 3, 2018
8:30am to 5:00pm
There are many skills and knowledge areas that project managers and business analysts need to know to be successful. This class introduces you to four topics that every project managers need to know. You NEED to know how to convert customer need to solutions. You NEED to know the essential elements of gathering business requirements. You NEED to know that basics of process modeling. You NEED to know the fundamentals of Agile. This class covers them all. Join us to fill in the gaps you need to be successful.
Understanding Customer Needs and Proposing Solutions – Customers have needs based on opportunities to exploit or a problems to resolve. These needs have to be understood in more detail so that solutions can be proposed. It is important not to jump to problem solving too soon, but to elicit a complete set of high-level requirements first. After the requirements are uncovered, alternative solutions are proposed. The feasibility of these solutions are analyzed and a recommendation made. A Business Case is proposed for the recommended solution.
The purpose of this interactive workshop is to understand and practice how this process works so that the best solutions can be brought forward for funding. Students will learn the concepts one at a time and will collaborate on exercises to practice all of the important concepts.
Gathering Business Requirements -Projects must meet the needs and expectations of the clients to be successful. These client needs and expectations are set through the gathering and agreement on the requirements of the final solution. Gathering requirements usually requires more than asking a few questions and then building the solution. Projects with any degree of complexity need a formal process to ensure that all of the requirements are accurately gathered, reviewed, documented and approved.
Process Modeling – Process modeling is a way to gain an understanding of your business processes at a detailed level, allowing you to see the redundancies, the extra handoffs and the inefficiencies that are occurring on an ongoing basis. Modeling provides a precise syntax of pictures and words that allow you to see what is going on and identify process improvements in terms of cost, time, effort, safety, governance, etc. This class will provide the fundamentals to help you get on the path to gaining these benefits using process modeling techniques.
Agile Project Lifecycle - For many years, there were two major approaches for structuring Information Technology (IT) development projects – traditional waterfall or iterative development. New approaches are now available that fall under the general category of "light" or Agile methodologies. Calling them methodologies is probably too broad a word. It might be better to refer to them as development approaches, or even philosophies. The purpose of this class is to provide an overview of Agile terminology, concepts and roles. The class will also highlight a common Agile lifecycle model so that students can see how an Agile project could be structured from start to finish. By the end of the class students will see why these Agile processes are exciting and unique. Students will also have enough information to start an Agile initiative in their organization.
Course Objectives:
After completing the course, attendees will be able to:
Understanding Customer Needs and Proposing Solutions

Be able to define customer business needs
Uncover high-level requirements for business needs
Propose multiple solutions after hearing all the facts
Gain agreement on recommended solution
Help the customer sponsor create a Business Case

Gathering Business Requirement

Understand a project, the Systems Development Life Cycle and the Analysis Phase
Align requirements to a project scope, objectives and deliverables
Recognize various types of requirements and explain them
Determine the business areas that should be understood before eliciting requirements
Demonstrate multiple techniques for eliciting business requirements
Effectively validate the requirements
Document business requirements so that they are understood by the project team and business clients
Verify that the Analysis Phase is complete and correct

Process Modeling

Discuss the basics of process modeling
Create basic and advanced process maps
Gather process information using a number of elicitation techniques
Create a map of the current state of a process
Identify improvements for the future state
Use measures to validate process performance

Agile Project Lifecycle

Understand the overall philosophy of Agile
Understand the main roles on an Agile project
Understand a common Agile lifecycle model
Understand the challenges associated with Agil
Who Should Attend?
Project managers
Managers, staff members, customers, and analysts who are affected by these topic
Instructor

Kris Ballard lives in Atlanta, GA, and has a B.S. in Computer Science from the University of Georgia. She holds a Project Management Professional (PMP®) certification from the Project Management Institute.
Kris has over 35 years of experience in: management consulting (PwC); strategy, planning and portfolio management; organizational change leadership; process management; and program/project management of large, global information technology projects. She's worked internationally and in the US with both public and private sector organizations such as M&M/Mars, Delta Airlines, The Coca-Cola Company, Johnson & Johnson, Honda, numerous state government agencies in California and Georgia, and various federal government agencies.
Kris most recently spent over 20 years at The Coca-Cola Company leading their business intelligence practice, acting as the CIO for the global marketing function, and leading the PMO for the global application delivery function and the global infrastructure/operations function. In the PMO roles, she was responsible for design, implementation, governance and execution of portfolio management and program/project management processes.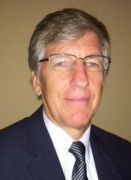 Tom Mochal is an expert instructor and consultant on project management, project management offices, development lifecycle, portfolio management, application support, people management and other related areas. He has spoken extensively around the US and around the world. Work experience at Geac Computers, The Coca-Cola Company, Capgemini, and Eastman Kodak. He is currently the President of TenStep, Inc.
Fees
$ 576 --- PMI Atlanta Chapter Member
$ 772 --- Non-members
First 10 registrants get $57.60 OFF with coupon code: First10_2018903
PDUs Earned
PMP/PgMP: 16, PMI-ACP: 16, PMI-SP: 13, PMI-RMP: 13, PMI-PBA: 16
PMI Talent Triangle: Technical: 10, Leadership: 3.5, Strategic: 2.5
Location
Northpoint Executive Suites – 11175 Cicero Drive, Suite 100, Alpharetta, GA 30022
Please note that walk-ins on the same day as class are not allowed. Registration must be completed on-line in advance of RSVP date provided in course description.
* For information on the event, please contact minisemchair@pmiatlantachapter.org