The Governance Forum provides value to the PMI Atlanta community by offering participants:
Discussion of field-tested best practices, Decisions frameworks to assess culture and apply optimal strategy, Key takeaways to "take to work tomorrow" to maximize realization of value through introduction and standardization of best practices in the oversight and execution of projects, programs, and portfolios.
Presentation
Adapting to Changing Product Lifecycle Methodologies - My Odyssey from Waterfall to Agile and DevOps
Biography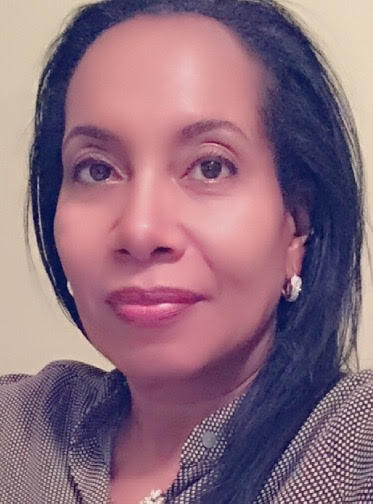 Leila Kingston has a track record of solid technical expertise, proven managerial experience and robust leadership savvy gained from serving in advanced corporate roles and responsibilities in varied industries.
An MIS alumna of Pace University's Lubin School of Business, Leila is an adept Project Management Professional, Certified Scrum Master, and DevOps champion for SITA. SITA is the world's leading air transport IT and communication specialists servicing over 200 countries and territories in over 60 different languages.
She has previously held managerial positions at Citibank, Readers Digest and The Travelers, where she helped to optimize business strategy and facilitate breakthrough results for long term business, organizational and team success. Overall, Leila is passionate about building teams and helping others through coaching and mentoring.
She has over 20 years IT Audit and project management expertise and currently leads global, cross functional teams utilizing DevOps/Agile principles to create cloud-based airline and airport applications. One of her current projects involves an enterprise Infrastructure transformation (re-architecting) of an entire baggage portfolio into the Amazon cloud.
Light refreshments and beverages will be provided.
When
Wednesday, January 23, 2019, 5:30 PM - 7:30 PM

Where
Global Payments, 10 Glenlake Parkway NE, Atlanta, GA (770) 829-8000
Fees
PMI Atlanta Member: $12.00, Early Bird Rate $10.00 through January 16th
Non-Member: $15.00, Early Bird Rate $13.00 through January 16th
Forums no longer accept cash registrations at the door. Please register in advance or via credit card at the door.
Meeting content, presenter, and location are subject to change. Refunds will not be made for changes in meeting content, presenters, or locations.
Logging PDUs
Earn 1 PDU
Talent Triangle Category: Leadership
PDUs can be claimed here.
For detailed instructions, please visit the CCRS User Guide.