Saturday, June 24, 2017
8:00am - 4:00pm
Did you know that you can achieve 15-40% efficiency gains and cost savings in 4-8 weeks using Lean/Agile? And that most of the time, these gains also lead to generating additional revenue? Other organizations and teams have experienced this phenomenon, and you can too if you invest a day in learning how. It doesn't matter whether your process is technical such as software development or business focused such as issuing an insurance policy; all processes can be improved significantly using Lean/Agile practices.
In RefineM's Lean/Agile Process Improvement Workshop, you will learn about process flows and optimization using concepts such as value stream mapping, WIP limits, Kanban boards, and Agile. You and your team will identify areas of improvement, organize them into themes, visualize the current process, and build a Kanban board to identify opportunities for immediate improvement. You will leave the course with the ability to optimize and improve upon critical business and technical processes demonstrated by key metrics. By implementing Lean/Agile training and process improvement, you could increase business efficiency by as much as 15-40% within 4-8 weeks.
The benefits of the workshop are increased exponentially when more than one individual from your team or organization participates. This allows you to not only learn the Lean/Agile concepts but apply those to your specific technical/business processes during the workshop and walk away with a value stream map and Kanban board that you can start using right away.
After completing the course, you will be able to:
Optimize workflows for key business/technical processes using value stream mapping (VSM)
Use Kanban boards to find bottlenecks in the process, resolve them quickly and improve the flow.
Start your journey of continuous improvement of key business/technical processes using Lean/Agile practices.
This course is ideal for process owners and leadership team members as well as team members who play a role in a technical or business process. This course will also benefit business analysts and application architects who build new processes and products.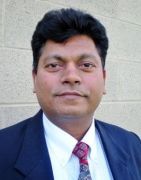 Instructor:

NK Shrivastava, MBA, PMP, RMP, ACP, CSP, SPC4, is CEO of RefineM LLC and an experienced Project Management Consultant, Trainer, and an Enterprise Agile Coach. He is a highly accomplished, strategic, and business-savvy consultant with more than 25 years of experience in project management and process improvements with specialization in combining Lean & Agile for process improvements that produces 15-40% e
fficiency gains within 4-8 weeks. NK has been providing training and coaching in Lean/Agile areas for fortune 50 and other companies, helping in their transformation to Agile.
Fees:
Member: $379 (early bird rate of $329 ends Saturday, June 17th)
Non-Member: $579 (early bird rate of $529 ends Saturday, June 17th)
PDUs Earned:
PMP/PgMP: 8 / PMI-ACP: 8 / RMP: 4
Location:

Hilton Suites Atlanta Perimeter
6120 Peachtree Dunwoody Rd.
Atlanta, GA 30328
770-668-0808
Class includes breakfast, lunch, and afternoon snacks for all attendees.
Please note that walk-ins on the same day as class are not allowed. Registration must be completed on-line in advance of RSVP date provided in course description.
* For information on the event, please contact Certification & Education Full Day Seminar Chair or leave a voicemail message at 678-468-6308.