The Agile Forum meetings offer an opportunity for professional networking and knowledge sharing with other agile practitioners as well as provide a learning environment for professionals interested in learning about agile techniques. Everyone is welcome to participate.
Presentation: "Agile Games with Joshua Jack" presented by Joshua Jack, Agile Transformation Lead - MATRIX
Special Thanks to Our Sponsor:

Light refreshments and beverages will be provided.
Earn one PDU for attending this event.
When
Tuesday, November 15, 2016
6:00 PM - 8:00 PM
Where
Matrix Resources
1000 Abernathy Road
Suite 500
Atlanta, Georgia 30328
Fees
PMI Atlanta Member: $12.00, Early Bird Rate $10.00 through November 8th
Non-Member: $15.00, Early Bird Rate $13.00 through November 8th
Please note: Effective May 2016, Forums will no longer accept cash registrations at the door. Please register in advance or via credit card at the door.
Walk-ins are welcome at the Non-Member rate.
---
Presentation Details:
Games can be an important tool for helping people and teams change the way their organization responds to change, increases innovation, and views work. In this session, not only will we play and learn about games, but we will create our own games to be used in agile adoptions/transformations.
Talent Triangle Category: Leadership & Business and Strategy Management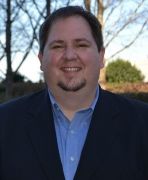 Joshua has focused on solutioning cutting edge products and "ways of working" in information technology that have brought increased efficiencies and profitability to the clients for more than 22 years. Over the past 11 years, his passion has transitioned from systems and network related project management and consulting to that of Agile transformation, adoption, improvement, and coaching. He recently joined MATRIX Resources in to continue providing Agile Coaching to Metro Atlanta companies.

Working with many different approaches, such as Scrum, Kanban, XP, lean, and MSF Agile, Joshua is dedicated to jumping right into the midst of organizational challenges. His jovial and lighthearted professionalism help make sometimes difficult transformations relaxed and natural. He also uses his background in family counseling and service as just one tool in his toolbox to help others learn to overcome structural impediments.

Joshua's focus areas in both coaching and speaking is the sociology and make up of high performing agile teams, identifying practical solutions for impediments to agile transformation, applying agility across non-IT organizations, agile startups, transitioning PMOs, mentoring effective team members, and much more. He uses humor (story time), hands-on exercises, and practical knowledge to create an atmosphere of ease and excitement.

In addition to his professional life, Joshua lives Agile at home with his family to organize their hectic life of school and extracurricular activities. He resides with his wife and three children in rural West Georgia where he enjoys gardening and other outdoor activities. He is an avid musician as well as a music and movie enthusiast.
Logging PDUs:
For detailed instructions, please visit the CCRS User Guide.