PMI Atlanta is proud to partner with the following organizations:

TAG is the leading technology industry association in the state, serving more than 28,000 members through regional chapters in Metro Atlanta, Athens, Augusta, Columbus, Macon/Middle Georgia and Savannah. TAG hosts over 200 events each year and serves as an umbrella organization for 34 professional societies. The association provides networking and educational programs; celebrates Georgia's technology leaders and companies; and advocates for legislative action that enhances the state's economic climate for technology.
The IIBA Greater Atlanta Chapter was chartered in August, 2005 and is dedicated to advancing the business analysis profession both locally and nationwide. The chapter is proud to provide a space where business analysts can grow their skills, knowledge, and professional network. Meetings are on the fourth Tuesday of each month.

As a leading technological university, Georgia Tech has more than 100 centers focused on interdisciplinary research that consistently contribute vital research and innovation to American government, industry, and business. There is no doubt that Georgia Tech stands out as a distinctively different kind of university, one that is eagerly encouraging and developing the revolutionary technologies of the 21st century. Equipped with the extremely rich resources of an outstanding student body and faculty; strong partnerships with business, industry, and government; and support from alumni and friends, Georgia Tech is designing a future of global preeminence, leadership, and service.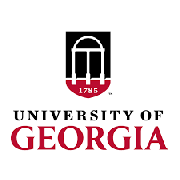 The University of Georgia, a land-grant and sea-grant university with statewide commitments and responsibilities is the state's oldest, most comprehensive and most diversified institution of higher education. Its motto, "to teach, to serve, and to inquire into the nature of things," reflects the University's integral and unique role in the conservation and enhancement of the state's and nation's intellectual, cultural, and environmental heritage. With its statewide mission and core characteristics, the University of Georgia endeavors to prepare the University community and the state for full participation in the global society of the twenty-first century. Through its programs and practices, it seeks to foster the understanding of and respect for cultural differences necessary for an enlightened and educated citizenry. It further provides for cultural, ethnic, gender, and racial diversity in the faculty, staff, and student body. The University is committed to preparing the University community to appreciate the critical importance of a quality environment to an interdependent global society. The University of Georgia is responsive to the evolution of the state's educational, social, and economic needs. It aspires through its strategic planning to even closer contact and interaction with public and private institutions throughout the state as well as with the citizens it serves.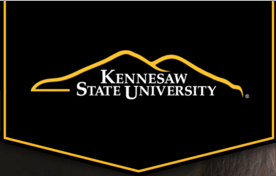 Kennesaw State University is a comprehensive university recognized for its entrepreneurial spirit, global engagement and sense of community. As Georgia's third-largest university and one of the fifty largest public universities in the country, Kennesaw State offers more than 100 undergraduate and graduate degrees, including an increasing number of doctoral programs. Kennesaw State is committed to becoming a world-class academic institution positioned to broaden its academic and research missions and expand its scope on a local, national and global level.

Georgia State University, an enterprising urban public research university, is a national leader in graduating students from widely diverse backgrounds. Centered in the historic financial hub of downtown Atlanta, the university provides more than 32,000 students with unsurpassed connections to the city's business, government, nonprofit and cultural organizations. The university offers 250 undergraduate and graduate degree programs in more than 100 fields of study in its eight colleges and schools: the Andrew Young School of Policy Studies, the Byrdine F. Lewis School of Nursing and Health Professions, the College of Arts and Sciences, the College of Education, the College of Law, the Honors College, the Institute of Public Health and the J. Mack Robinson College of Business.



DeVry University's Georgia Campus Community encompasses five locations across the diverse and thriving Atlanta metropolis, where major corporations and innovative startups provide the backdrop for your education and a doorway to your next internship or career. You can pursue an undergraduate or graduate degree in some of today's growing industries. Classrooms in our Atlanta locations are spacious and modern, equipped to help you get the most out of your education. Fully-wired computer labs and cozy common areas offer spots to study and relax. As a student in the DeVry Georgia Campus Community, you'll also have access to our full-service research libraries as well as Galileo, an online database retrieval system for Georgia libraries. The faculty and staff throughout DeVry's Georgia Campus Community are committed to putting your education first. Our faculty brings their significant academic credentials and real-world proficiency to the classroom, infusing your learning experience with enthusiasm that goes far beyond what's in your textbooks. And our team of advisors is available to support you in areas ranging from class registration and funding options to resume building and interviewing skills. When you graduate from one of DeVry's Atlanta locations, you can be prepared to advance in your career.

As the oldest Catholic institution of higher education in Florida and one of the top universities in Central Florida, Saint Leo University has a century-long tradition of welcoming students of all faiths.
The liberal arts campus educates just over 2,200 students. Total enrollment across the Central Florida campus, more than 35 regional locations, and online programs is nearly 15,000. Saint Leo offers over 50 undergraduate degrees, programs and endorsements as well as master's, doctoral and certificate programs in the College of Arts & Sciences, College of Business, and College of Education & Social Services.
Established in 1889 by the Order of Saint Benedict of Florida, the university seeks balanced growth in mind, body and spirit for all members of our community. Saint Leo has grown from a peaceful campus in the rolling hills of Central Florida to an institution of international consequence.
The Tampa-area campus remains committed as ever to student-centered liberal arts education, and is strengthened by the global reach of their regionally accredited online programs and Education Centers in seven states across the U.S., including on many military bases.
Saint Leo's determination to make higher education more accessible to all has made them a world leader in redefining the 21st century university. Saint Leo now serves more than 13,000 students from all 50 states, the District of Columbia, three U.S. territories, and over 80 countries. Saint Leo is also one of the nation's leading providers of higher education to the U.S. military.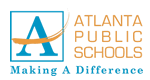 Atlanta Public Schools is organized into nine high school clusters with distinct feeder patterns. Unlike split-feeder patterns, the cluster model allows all students attending a particular elementary school to matriculate to the same middle school, and students enrolled at that middle school will matriculate to the same high school. There are 98 learning sites and programs including two single-gender campuses and 17 charter schools. Mission: With a caring culture of trust and collaboration, every student will graduate ready for college and career. Vision: A high-performing school district where students love to learn, educators inspire, families engage and the community trusts the system.

Through the time, talent and resources of corporate, education and community partners, JA of Georgia inspires and prepares young people, K-12th grade, to succeed in a global economy. All programs align with Georgia's Common Core Performance Standards, to teach students about financial literacy, entrepreneurship and workforce readiness. JA brings the real world to students, opening their minds to their full potential by bridging the business and education communities. The hallmark of JA is its unique use of business and community volunteers who deliver lessons that equip students with the knowledge and skills to succeed. The dynamic interaction between students and volunteers promotes active learning and brings theory to life, while also allowing students to see a real-world model of someone who can demonstrate the value of business on a first-hand basis. These learning experiences establish the foundation on which young people can build the skills and attitudes necessary to succeed in a fast-paced world.