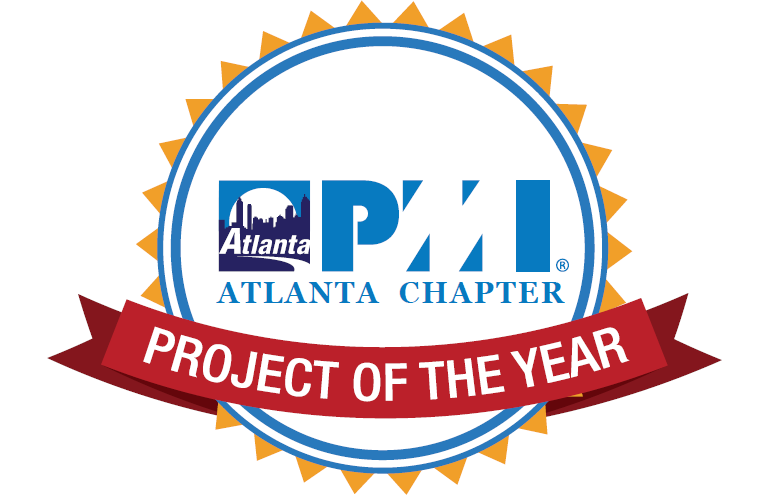 The PMI Atlanta Chapter Project of the Year Award is the forum to tell about
your work
your team
your project
your company
your industry
your innovations
Do you know of a project that deserves special recognition? Did you and your team make a nearly impossible possible? Did your project team achieve a goal that exceeded expectations and you want to show them gratitude? Have you or your company tried a new approach, improved a process, or displayed great innovation that can be an example for other projects?
Get recognition for achievements of your project. Spread the word about this chance to inspire others by the innovations of your team. Use the opportunity to give your industry a broad exposure and tell a broad audience about your project. If you know of a remarkable project tell Project Managers to submit for the PMI Atlanta Project of the Year award.
Independent judges review projects in the following categories:
Public - Government (Federal/State/Local) –including Education
Non-profit
Private

Retail
Service – including Healthcare, Banking/Financial, Private Education
Manufacturing/Engineering/Construction
Past Award Winners

This program is managed by the PMI Atlanta Awards committee.