by Mike Ososki, PMP, Public Relations Committee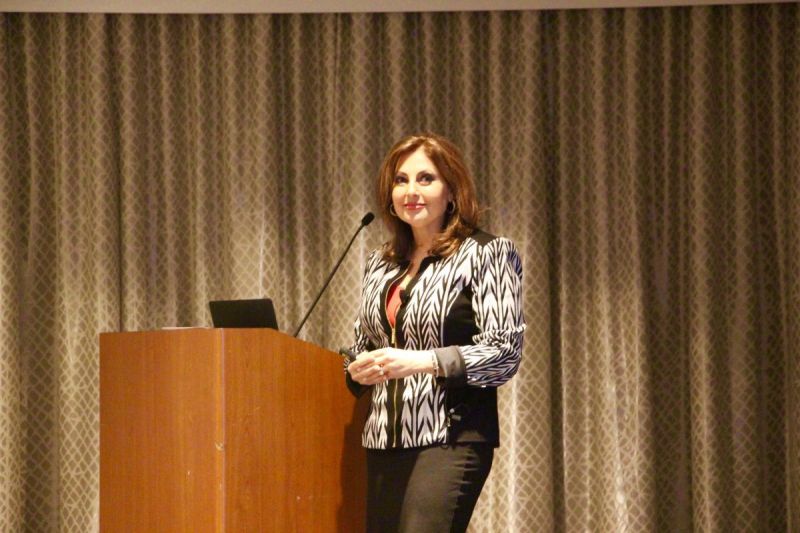 Fast-paced, intense and confident high energy—this is Nadia Bilchik's personality and presentation style, brimming with motivational content. Nadia practices what she preaches, and Monday's Dunwoody Dinner meeting attendees enjoyed her advice how to "Maximize Your Presence : Persuade Influence Inspire."
As a CNN Editorial Producer, entrepreneur, coach, consultant, and keynote speaker, Ms. Bilchik also has impressive credentials interviewing such luminaries as Nelson Mandela, Tom Hanks, and Meryl Streep. Her clients have included Time Warner / Turner Broadcasting, The Home Depot, Coca-Cola, and Porsche USA—can we kick it up a notch?
Nadia defines presence as "the quality that projects calm and competence, and inspires confidence." She expands to also include "your ability to positively INFLUENCE and PERSUADE," and recommends that we light the FIRE ...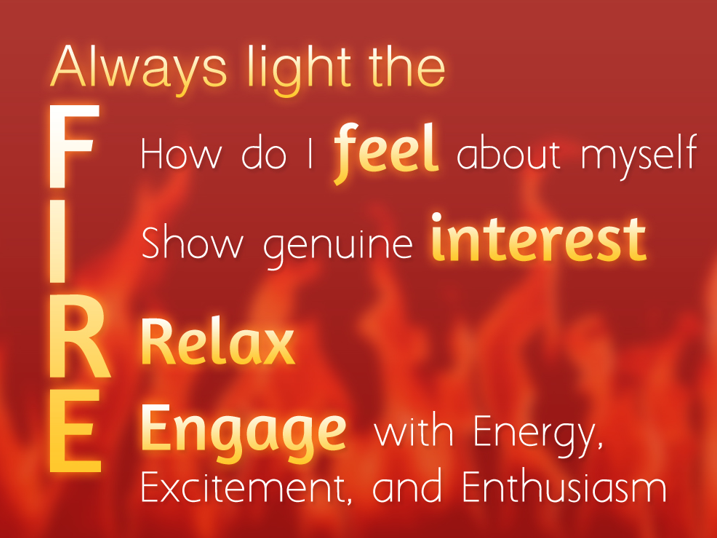 We always source from our self. If our thoughts cycle around negative, troubled attitudes like work sucks, life sucks, and I want to be somewhere else, then it will self-defeat our positive presence. We will struggle to maximize our powers to persuade, influence, and inspire. Nadia advises that, instead, we use our story and reach into our positive emotional memory database as a rapport-building cornerstone. This helps empower us to network and build relationships outside of our comfort zone. Courage can be thought of as taking action despite fear, as we are always free to stop, challenge, and choose.
Now consider communication. It's always a combination of verbal—the words we choose—and non-verbal : the subtleties of our expression, such as tone, inflection, pitch, volume, emphasis, pauses, body language, gestures, etc. Non-verbal is always the most impactful.
How about content and delivery? Nadia recommends that we strive to be HEARD, comprising Hook, Evidence, Anecdotes, Reel in, and Delivery style. Important elements include your energy, eye contact, effective visuals, and body language.
Other ideas shared: Start grounded, move with purpose, show palms, don't use a podium, and start with questions. Hem-mem-mem is a good voice warmup. Strive to make others feel honored: respect, revere and appreciate. No words of judgment; instead go for a sense of joy. Experience more at www.NadiaBilchik.com.